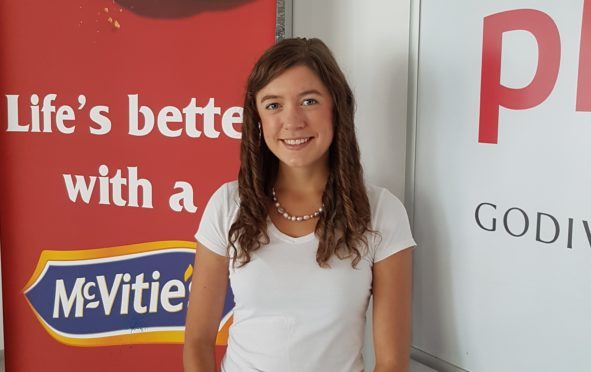 A Fife woman has been appointed the youngest factory manager at a global snacks firm.
Morven Burden, 27, from Drumoig, has risen through the ranks of pladis to lead the company's site in Bucharest.
Morven, a graduate of St Andrews University, began her career as a graduate at pladis' McVitie's factory in Carlisle.
In just six years, she has climbed through the ranks and working at different sites.
In her most recent role as manufacturing capabilitylLead, UK and Europe, she supported new product development and launched UK products to other global markets such as Israel.
It was Morven's early love of baking that first propelled her interest in working at a biscuit factory, having had a part-time job while a student as a pastry chef at the Fairmont in St Andrews.
In her new role as factory manager, Morven is responsible for maintaining standards and driving growth at the factory, which has 250 employees and produces 4,000 tonnes of products per year.
"I was once crowned the brandy snap biscuit queen and held a record of making 2,000 by hand in a single shift – hence why I love making biscuits at pladis," she said.
She said she was thrilled taking this next big step in her career and was looking forward to adapting to a new and dynamic environment in Romania, one of pladis' fastest-growing manufacturing hubs.
"I'm confident I'll be able to share best working practices and create new growth opportunities between the UK and Romania," she added.
Mandy Major, the factory manager at pladis' Aintree site, has acted as a mentor to Morven through her career at the firm.
She said: "Since joining us as a young graduate, Morven has shown true passion for the business and our sector.
"She has begun a remarkable career leading complex and varied manufacturing projects across pladis' sites, and we're immensely proud that she is taking on this new role in our global family, bringing all her expertise to Romania."