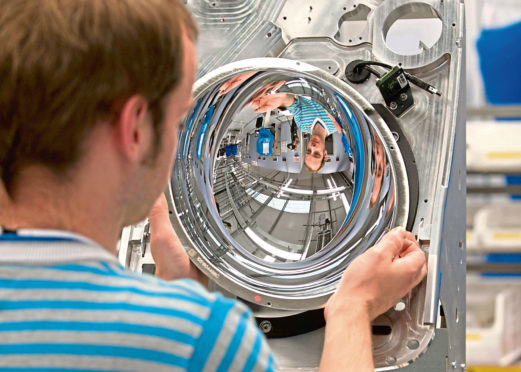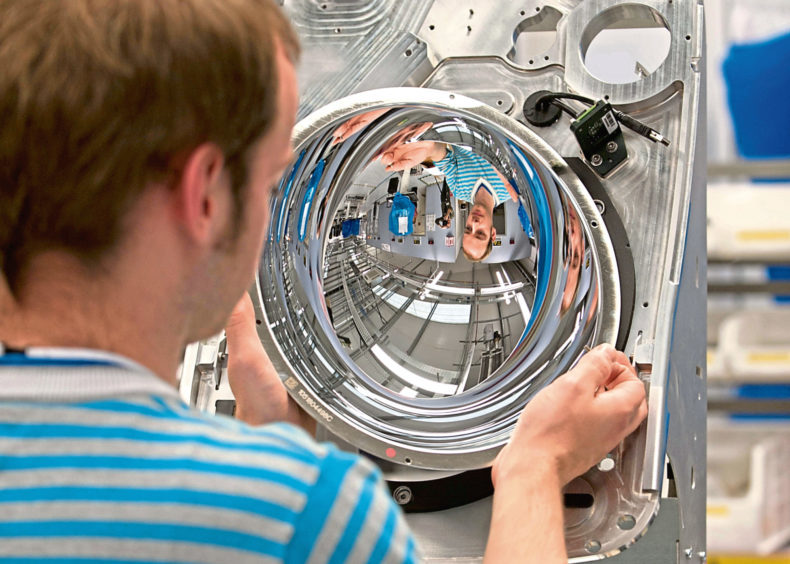 Fife-based Optos grew its sales by more than 10% last year as it continued to develop new retinal imaging products.
Newly filed accounts at Companies House show the Dunfermline firm's turnover rose from $102.9 million to $113.9m for the year ending March 31.
Pre-tax profits increased $28.8m to $33.6m in the second full year of accounts since the firm was purchased by Nikon for £259m in May 2015.
Optos manufactures equipment that produces high resolution digital images of the retina.
Its technology provides a bigger picture and more clinical information for the early detection of disorders and diseases include retinal detachments and tears, glaucoma, diabetic retinopathy and age-related macular degeneration.
The firm has sold more than 10,000 devices worldwide — which have scanned over 50 million people — since it was incorporated in 1992.
Company chief executive Robert Kennedy said Optos launched a new product in May and was continuing to invest heavily in research and development.
"The company is in a strong financial position with cash generated in the year of $19.8m before dividends," he wrote in the strategic report within the company accounts.
"The directors are pleased with the progress being made in terms of the future product roadmap.
"The company is committed to investing into new product development, including integrating ultra-widefield imaging and optical coherence tomography (OCT) as well as further enhancements to existing products and software.
"In May, Optos plc launched its new Monaco product, which, for the first time, combines OCT functionality into an ultra-widefield imaging device.
"In addition, the company continues to build the clinical evidence supporting ultra-widefield becoming the standard of care."
Mr Kennedy said Brexit posed a risk to the company's operations and in response the firm had obtained Authorised Economic Operator status, which could speed up the customs process.
He added: "The company considers the United Kingdom's withdrawal from the European Union as a potential operational risk, due to our supply chain and routes to market, as well as possible changes to the regulatory framework.
"While uncertainty remains on post-withdrawal customs framework, Optos has taken the steps to apply for Approved Economic Operator status.
"The intention of Approved Economic Operator status is to expedite customs processes both for inbound and outbound products and components to the UK."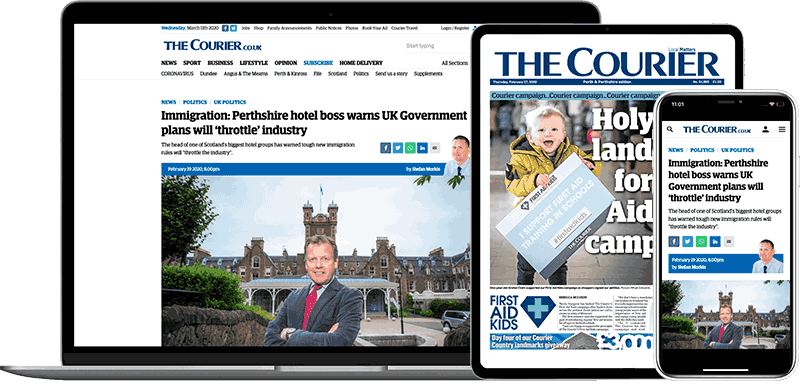 Help support quality local journalism … become a digital subscriber to The Courier
For as little as £5.99 a month you can access all of our content, including Premium articles.
Subscribe