The judges for the 2018 Courier Business Awards have confessed to being blown away by the strength of the entrepreneurial talent pool in the region.
The expert panel met in Dundee this week to whittle down more than 120 entries to a shortlist for October's glittering black-tie awards dinner.
The session was chaired by Lord Andrew Dunlop, the former UK Government Minister for Scotland.
An experienced businessman in his own right, Lord Dunlop said being involved in the awards for the first time had been a fantastic experience.
And he said he was looking forward to meeting some of the entrants at the Courier Business Awards ceremony at the Apex City Quay hotel in Dundee on October 27.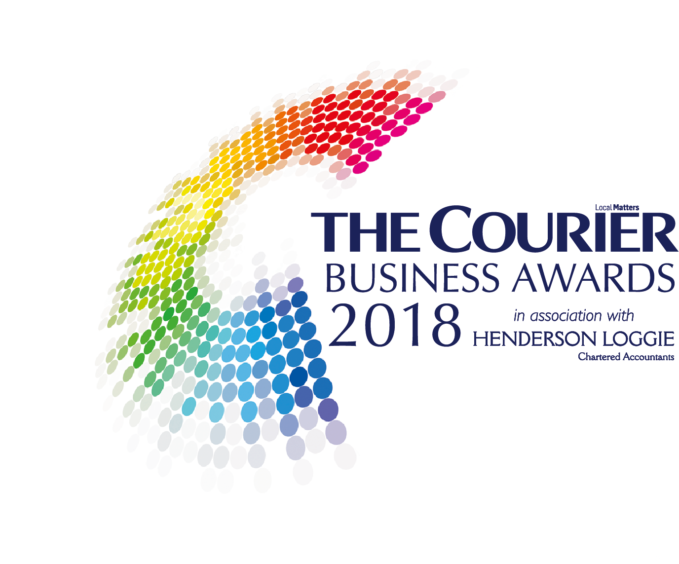 "One could not fail but be impressed by the range and quality of the
submissions and that bodes well for the future development of the Tayside and Fife economy," he said.
"It is incredibly hard as a judge to decide between some very strong
contenders.
"Not operating within the regional economy myself, it was a real eye-opener to see the range and diversity of business that are here and that are not just doing well locally but which are going out and having an impact on both the UK and international stage."
Gayle Mann, chief operating officer at Entrepreneurial Spark and another first-time Courier Business Awards judge, was similarly impressed.
"I was really pleasantly surprised at the quality of the businesses we saw," she said.
"I thought they were all really exciting businesses."
David Smith, managing partner of long-time Courier Business Awards partner, Henderson Loggie, said it had been another strong year for entries.
"What was noticeable this year was the focus on customer service and
service excellence," he said.
Courier Business Awards shortlist 2018
Apprentice of the Year
Fraser Bruce
Reece McLaren
Ryan Fair
Stephanie Ewan
Design and Innovation
Ace Aquatec
NCR
SP Technology
Digital
Bella and Duke
ChilliConnect
Horisk Leslie
Enterprise in Education
Pocket Sized Hands
Solasonach
Take Your Marks
Entrepreneur of the Year
Graeme Carling
John Reynolds
Nathan Pyne-Carter
Roy Henderson / Lee Nixon
Export
ATL Turbine Services
NCR
Star-Dundee
Family
Allson (Sparkle) Ltd, t/a Allson Wholesale
Binn Group
Blacks of Brechin
Blaze Manufacturing Solutions
Blue Star St Andrews
Caltech Lifts
Clark's Bakery
Gillies
James F Stephen Architects
Perthshire Caravans
The Castlecroft Group
Games
ChilliConnect
Pocket Sized Hands
Growth
Castle Water
SP Technology
Stoneridge Electronics
Manufacturing
Blaze Manufacturing Solutions
Matrix International
SP Technology
Retail
Gillies
HTS (Scotland) Ltd t/a Assai Records
Perthshire Caravans
The Bathroom Company
Science and Technology
Ace Aquatec
NCR
Star-Dundee
Service
Allson (Sparkle) Ltd, t/a Allson Wholesale
ATL Turbine Services
Balhousie Care Group
Premier Properties Perth
Small
Horisk Leslie Development
Jon Frullani Architect
KitschnBake
Premier Properties Perth
Volpa
Social Impact
Better:Gen
Circle Scotland
Dundee Rep and Scottish Dance Theatre Limited
The Yard
Tourism and Hospitality
Apex City Quay Hotel & Spa
Bon Viveur Group
Pirate Boats
The Black Watch Castle & Museum
Young
Bella and Duke
Pirate Boats
Redcastle Spirits
The Butcher The Baker
Two further awards will be announced on the night:
Business of the Year
Outstanding Contribution
* Categories and nominees all in alphabetical order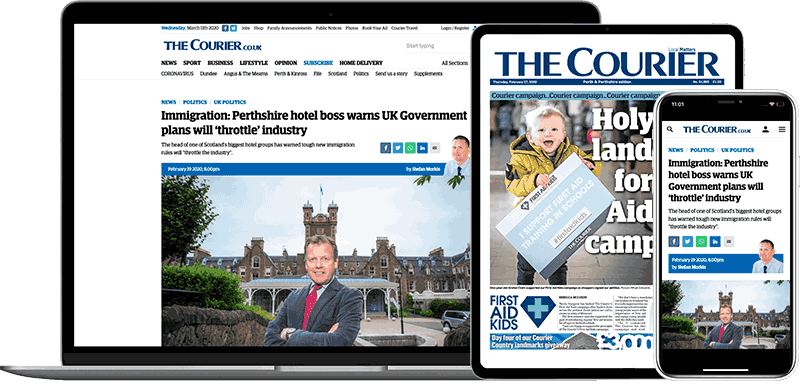 Help support quality local journalism … become a digital subscriber to The Courier
For as little as £5.99 a month you can access all of our content, including Premium articles.
Subscribe