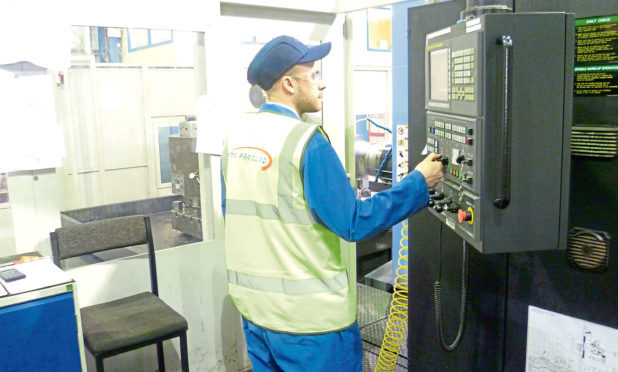 Declining levels of investment by oil and gas firms led to a tough year for Fife engineering firm FTV Proclad International but there are signs of the sector recovering.
Part of the Proclad Group, FTV Proclad International is one of the few engineering companies in the world which offer a complete solution in-house from supply of materials through to heat treatment, specialist machining, weld cladding, forged fittings and induction bending.
Turnover at the Glenrothes firm fell from £5.7 million to £3.1m for the year ending November 30. The company recorded a pre-tax loss of £2.9m, a reduction from the £5.2m deficit in 2016.
As recently as 2015 the company had sales of £21.9m at which point more than 170 staff were based at Viewfield Industrial Estate.
A spate of redundancies followed in early 2016 and last year the firm employed an average of 93 workers.
Finance director Mark Penman said the "challenging" trading year was due to a global decline in the demand for oil and gas services.
In his strategic report within the company accounts, he wrote: "Underlying overhead costs decreased following restructures implemented in 2016 across the company to realign the company's cost base to the available revenue streams.
"The company's reputation for delivering a world class service remains, however the long period of declined investment into new projects within the industry worldwide has had a significant impact on the company's short term order outlook."
Earlier this year FTV Proclad International secured several new contracts totalling over £5m and Mr Penman said the market may have turned a corner.
"Fortunately early market indicators are providing directors with the confidence that markets are now recovering and that the business is well positioned to take advantages of opportunities for growth going forward," he said.
He added that the company was exploring a diversification strategy to reduce its dependence on the oil and gas sector and intended to make investments in new technologies to be well positioned for future growth.
business@thecourier.co.uk