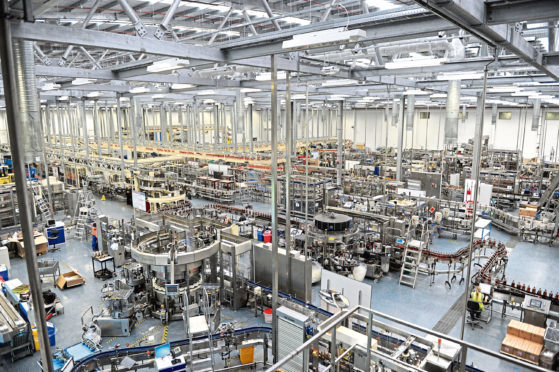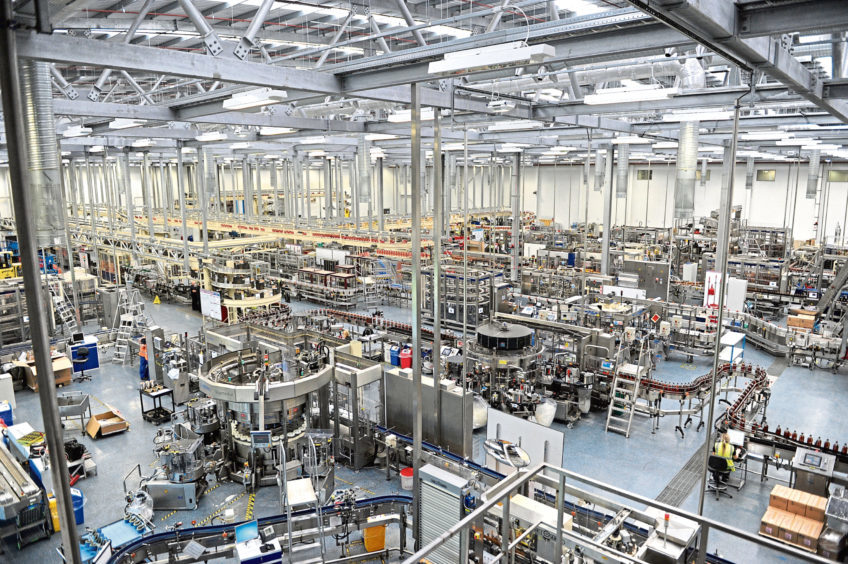 GMB Scotland yesterday started balloting its membership across Diageo's Scottish operations recommending they reject a pay rise offer from the drinks giant.
The powerful trade union branded Diageo's proposed 3% pay rise as "shameful" in light of the firm's operating profits of £3.7 billion announced last month.
The increase for workers has been described as a "final offer" by Diageo after negotiations ended last week.
Diageo said the proposed rise was the equivalent of 3.2% which would be backdated to the start of July. Its workers would also receive an 8.3% bonus.
GMB Scotland claimed the major Fife employer had attempted to block trade union reps from conducting a workplace ballot after it indicated it would recommend its members reject the offer.
The union said yesterday it would conduct ballots at the factory gates if necessary.
Diageo has invested hundreds of millions of pounds into its operations in Fife, which include the Cameronbridge Distillery in Levenmouth, a Leven bottling and packaging facility and Cluny Bond outside Kirkcaldy, the largest bonded warehouse complex in Europe.
GMB Scotland organiser Keir Greenaway said: "This is a multi-national goliath that has just increased its operating profits by 3.7% to an eye-watering £3.7bn, yet its staff will have to fight to avoid a real-terms pay cut for the next year.
"The offer falls short of the current Retail Price Index (RPI) rate of 3.2% and does nothing to tackle the massive gulf between shop floor pay and executive pay, with CEO Ivan Menezes set to enjoy a 266% increase to his own pay and conditions."
Diageo hit back stating their pay offer was in line with the RPI and above the rate of inflation.
A spokesperson said: "Diageo in Scotland has called on all its employees to accept a pay package increase equivalent to 3.2%. The Consumer Price Index – regarded as the UK's rate of inflation – is currently 2.5%.
"In addition, Diageo employees will be awarded profit share next month which is 8.3% of salary.
"The Unite union has put the offer to its members but the GMB union has recommended its members reject it.
"We're keen to pay our employees this rise backdated to 1 July 2018 but GMB members can only receive this once their union has accepted the offer.
"We're urging them to ask their union to remove this block on a healthy pay rise so this money can hit their bank accounts as soon as possible."
The balloting process is expected to last for around two weeks to give the option of workers completing a postal ballot.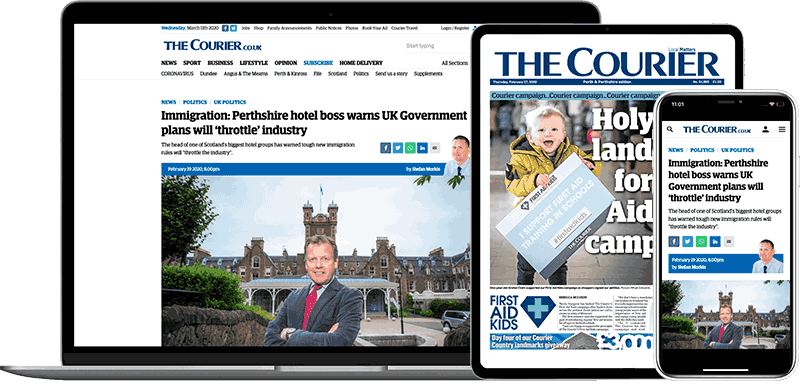 Help support quality local journalism … become a digital subscriber to The Courier
For as little as £5.99 a month you can access all of our content, including Premium articles.
Subscribe