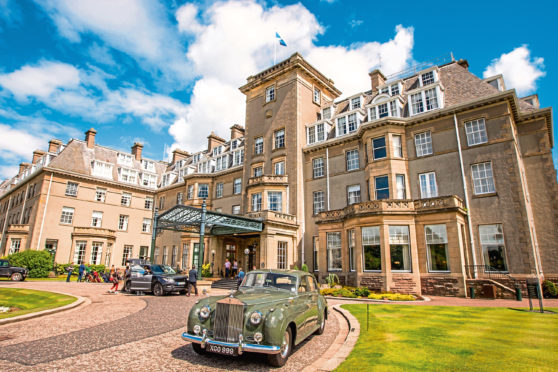 Gleneagles Hotel took out a £71.4 million loan last year as its owners paid themselves a £63m dividend.
The loan, revealed in newly published accounts, is secured by a floating charge over the world-famous resort and is due to be paid back within the next five years.
The borrowing caused more than £1.2m of interest to be paid by Gleneagles Hotel Limited last year.
Gleneagles Hotel and its three golf courses were sold by Diageo to private equity firm Ennismore in 2015 for a price believed to be around £150m.
Ennismore's Gleneagles finance director David Kemp said the dividend payment and loan were part of a "refinancing of the business" with the loan to be used for further investment into the estate.
The accounts, filed at Companies House, show turnover of £51.2m and a pre-tax profit of £505,000 for the year ending December 31 2017.
Mr Kemp highlighted the on-going programme of investment in the five star hotel, which has 232 bedrooms.
He said: "Financial performance in the year was strong, with turnover increasing by 7.5% over the same period last year.
"This continued the strong growth in turnover experienced in the previous accounting periods, following the continuing refurbishment of a substantial portion of Gleneagles.
"Operating profits were ahead of the same period last year, as we continued to invest in improving the guest experience and in the re-developing of IT systems across the business."
The finance chief said the hotel's refurbishment programme had continued this year with more bedrooms upgraded, improvements on the Dormy Clubhouse restaurant and the creation of a new and exciting meeting space in Ochil House.
"In addition to expansion of our leisure pursuit offerings, these renovations are set to further enhance Gleneagles' position as the Glorious Playground at the heart of the Scottish countryside.
"While all of these exciting changes are continuing for the benefit of our guests in the future, Gleneagles remains primarily focussed on delivering the very best service to our guests and building on our market-leading reputation."
Staffing numbers increased by 55 last year with the company employing an average of 695 full-time and 243 part-time staff.
rmclaren@thecourier.co.uk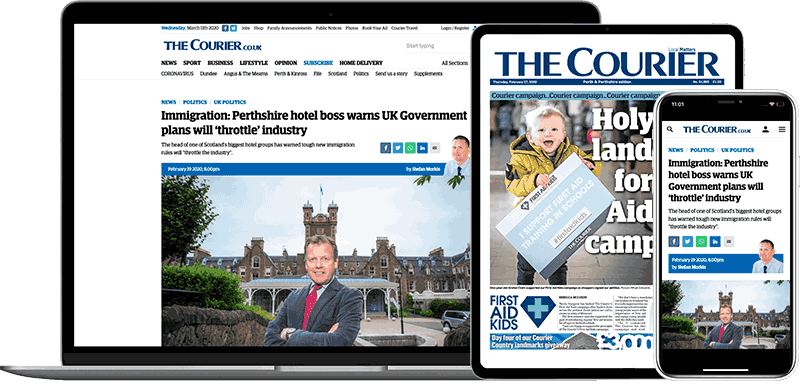 Help support quality local journalism … become a digital subscriber to The Courier
For as little as £5.99 a month you can access all of our content, including Premium articles.
Subscribe