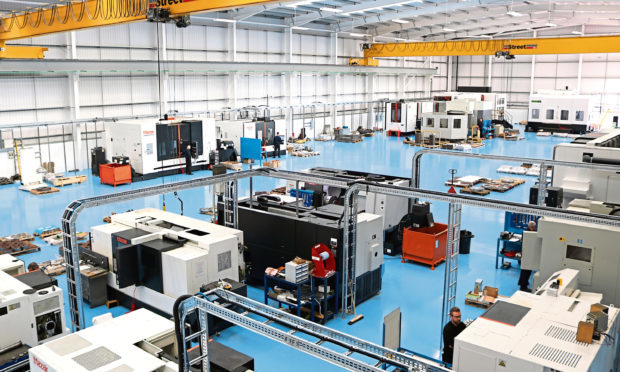 Dundee-based Pryme Group has secured new oil and gas work worth £3.5 million as it ramps up activity ahead of the opening of a new multi-million pound engineering facility.
The integrated manufacturing solutions provider said it had signed master agreements with two oil and gas service businesses and a defence contractor as its Newcastle facility officially goes live next month.
The West Pitkerro-based group also said it had secured additional new orders for fabrication and machining services for a number of energy sector clients.
The new £9.5m manufacturing centre is designed to allow Pryme to bring new products to market and will complement its other operations across the UK.
Angus Gray, chief executive officer at Pryme Group, said: "We are delighted to see all the hard work that has gone into developing this site over several months now paying off, which will bolster the group's existing machining and fabrication services for clients locally, throughout the rest of the UK and internationally.
"These significant contract awards from leading clients in the oil and gas and defence industries are testament to the wide range of knowledge and expertise possessed by our team."
Chief operating officer Murray Kerr added: "These important contract awards mark the beginning of what I'm sure will be a very exciting journey for the business, while the increased capabilities brought by our investment in new equipment create scope for larger and more complex projects."
In June, Pryme Group acquired Hydratron, a supplier of high pressure and flow control equipment to the global oil and gas industry.
The group now employs a total of 260 people and is expecting to deliver 25% growth in revenue in the current financial year.
It generated sales in of £15.6m in the year to March 2018.
Pryme Group was initially formed in 2014 and acquired Dundee-based GA Group the following year.
It has since completed a number of bolt-on acquisitions of MKW Group, SengS and Hydraton and has a total of seven operational facilities.
The Tyneside workshops follows investment in and relocation of the former MKW business.