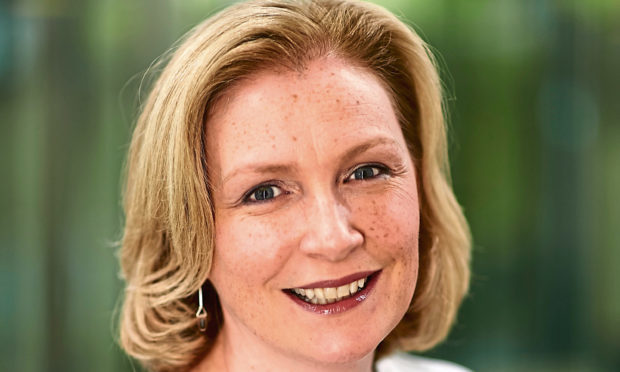 Wary Scottish manufacturers are planning to reduce investments on buildings and machinery in the coming year due to the uncertain economic and political climate.
The latest quarterly industry survey by Confederation of British Industry (CBI) Scotland shows business optimism among manufacturers has deteriorated in the past three months.
The change in business sentiment was mirrored in activity, with both domestic orders and export orders falling on the quarter.
While export orders are expected to return to growth in the coming quarter, domestic orders are predicted to continue to fall.
Political and economic conditions abroad was identified as the factor most likely to limit exports over the coming three months.
Tracy Black, CBI Scotland Director, said "pragmatism" from all sides in the Brexit negotiations was required to improve the outlook.
She said: "With continued pessimism about Scotland's export prospects and an alarming number of firms citing concerns over political and economic conditions abroad, it's clear that continued uncertainty over Brexit is unsettling Scottish manufacturers.
"With the clock ticking as negotiations enter the critical final phase, we urgently need compromise and pragmatism from all sides to calm nerves across an important sector for the Scottish economy.
"Weaker employment growth paired with a deterioration in investment intentions also points to a situation where firms are wary of committing to growing and investing in the current climate — something we desperately need to address Scotland's productivity challenge."
The survey showed output was broadly unchanged over the past three months and looks set to remain flat moving into the next quarter.
Employment growth slowed over the past quarter, while hiring intentions for the three months to January are the weakest for two years, with Scottish manufacturers set to keep employment unchanged.
Intangible investment intentions were also muted, with capital expenditure on product and process innovation set to decline over the year ahead while spending on training and re-training is expected to be unchanged.
Nonetheless, firms intended to keep investment on training staff at the same level as last year.
Capacity pressures continue to mount with the percentage of firms working below capacity edging slightly lower last quarter.
As a result, expanding capacity was identified as a key reason for investment, by the most respondents since July 2014.