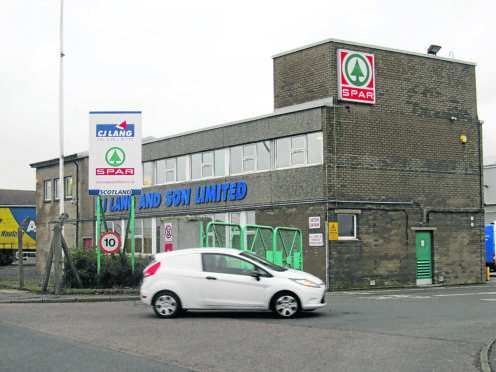 Dundee-headquartered convenience store group CJ Lang has entered into consultation with over 100 staff after confirming it is placing eight Scottish shops on the market.
The Longtown Road-based group said the move followed a strategic review of its operations.
A total of eight stores spread across Scotland are to be sold off as going concerns.
CJ Lang added it had plans to invest in three new greenfield sites in the Central Belt over the coming year.
The company has its own directly operated store estate and supplies goods into the wider SPAR Scotland network.
"CJ Lang has recently undertaken a strategic review with respect to its Company Managed Stores division to shape the estate and enable further growth, " the firm said in a statement.
"SPAR in Scotland continues to thrive, demonstrating the benefit of being part of a well-known and recognised national retail brand.
"During the next twelve months three new greenfield sites will be added to the estate. These new SPAR stores will be of a modern convenience format designed to meet today's customer and community needs.
"However, there are a small number of stores that do not fit the future operating formats that C J Lang require, and it is the company's intention to place these on the open market and seek buyers for them either individually, or as a portfolio of stores.
"These stores represent an ideal opportunity for independent retailers to be part of the SPAR Scotland family, albeit this is not a primary requirement.
Staff in the affected stores have been informed and consultation is ongoing."
The stores are being marketed via Christie and Co.