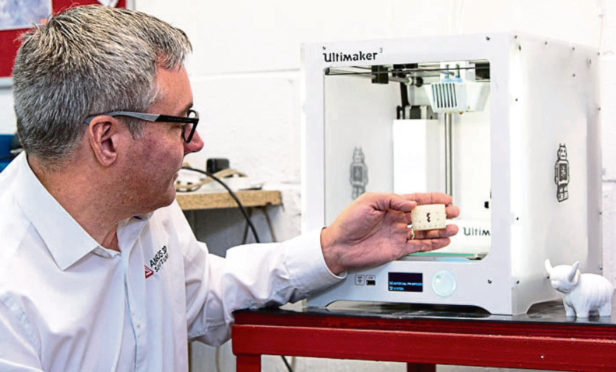 An Angus 3D printing firm has received a £175,000 grant that will allow it to purchase the world's most advanced metal printing machine.
Brechin-based Angus 3D Solutions will use the Zero Waste Scotland award to become the first Scottish firm to purchase a Markforged Metal X machine, which will allow obsolete parts to be manufactured from 3D scans.
The machine uses the latest Atomic Diffusion Additive Manufacturing technology — where metal powders are encased in plastic binders which are then melted off — to create objects with unprecedented levels of detail.
It's believed the only machines in the UK to date are owned by a Formula One team and universities, with none available for commercial use.
The Brechin Business Centre-based firm will receive the machine in December.
Company managing director Andy Simpson said: "The machine can make components cheaply and allows materials to be changed over quickly.
"The metal is suspended in a wax filament. That's washed out and we then put it into a furnace and we sinter the material.
"We are spending £120,000 on the three main elements but we've had to invest additional money in extraction and computers.
"As part of the investment we are also bringing in a vacuum casting unit which will allow us to produce plastic parts in specific grades of material which is equivalent to injection moulding but at a fraction of the cost of purchasing tooling."
The £175,000 grant is part of a funding package of £700,000 announced by the Scottish Government through the Circular Economy Investment Fund, which provides support for SMEs in Scotland to be more resource-efficient.
Mr Simpson was encouraged to apply for the grant after speaking about the benefits of 3D printing to the circular economy at an event organised by Zero Waste Scotland in Brechin.
"By the end of this investment we will be able to print in various plastics, several metals, fibre glass, carbon fibre, Kevlar — a huge range of materials," he added.
"One of the positive things that has come out of the oil and gas downturn is that a lot of firms are now looking at how they can reduce costs and return assets to service.
"Being able to manufacture obsolete parts, we can put assets back into service that would normally have been scrapped."
Angus 3D Solutions' grant was one of three cited by First Minister Nicola Sturgeon yesterday.
The other firms receiving grants are Total Homes, which carries out house clearances for housing associations in Glasgow and ensures appliances and furniture are re-used, and Revive Eco in Glasgow, which collects used coffee grounds and recycles them for use in a range of products, including cosmetics and pharmaceuticals.
Ms Sturgeon said: "It's great to see projects like Total Homes, Revive Eco and Angus 3D Solutions embracing our circular economy and getting maximum value from resources.
"This £700,000 investment will help these businesses re-use and repurpose products which will benefit communities by creating jobs and reducing emissions.
"Scotland is already leading the way with its ambitious and challenging targets for recycling which are above and beyond the EU targets.
"However, we want the narrative to move beyond recycling to re-use, repair and remanufacturing of items."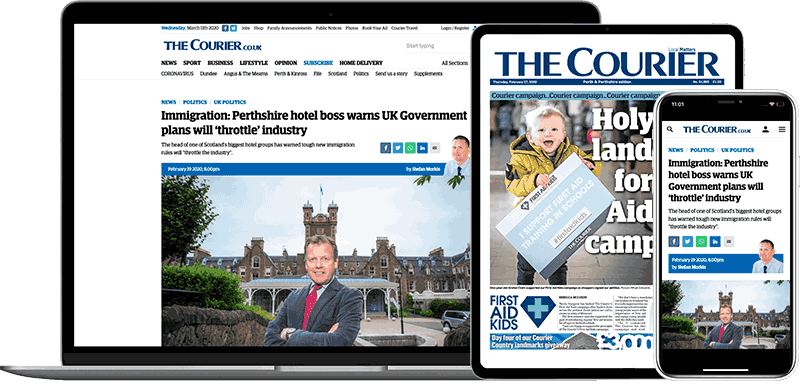 Help support quality local journalism … become a digital subscriber to The Courier
For as little as £5.99 a month you can access all of our content, including Premium articles.
Subscribe