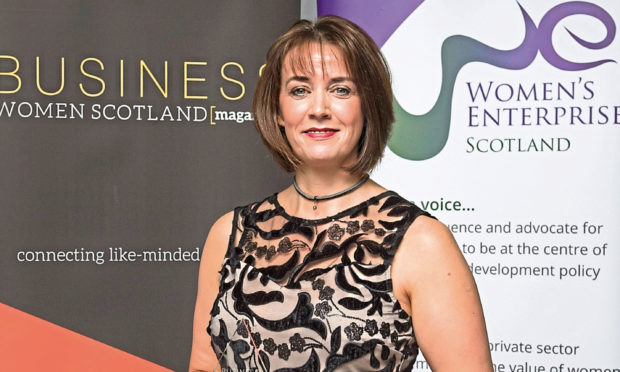 The woman leading a Dundee project to encourage female entrepreneurship has been recognised with a national award.
Angie Foreman, the programme director of Coca-Cola 5by20 Dundee, was selected as the winner in the change catalyst category of the Business Women Scotland / Women's Enterprise Scotland Awards.
The Coca-Cola 5by20 is a global initiative that aims to economically empower five million women by 2020 via business and enterprise training and support.
In the last two years the Dundee programme, which is run in partnership with Dundee and Angus Chamber of Commerce, has worked with 100 women, of which 60 have launched their own business.
The programme's business network represents 40 local and national business, 36 support panel members and 25 mentors who together have provided more than £250,000 of in kind support.
Ms Foreman said: "This was an award for everyone who has participated in the programme.
"The course is designed to engage and empower. We link them into others to help them take the next steps forward.
"Our vision is to be the epicentre of women starting business in Scotland, if not Britain."
Ms Foreman matches participants on the programme with the correct course to match their business needs.
5by20 is holding an exhibition and trade show at the Apex Hotel at City Quay, Dundee, on November 30.
Visitors will get the opportunity to meet and trade with more than 40 inspirational local businesswomen.
"We are not just about learning and education, it's also about connections and trading," Ms Foreman added
"What better way to learn by getting out there and trading?
"We are hoping that members of the public and people out of their offices to come down and support women in business but also get some Christmas presents and vouchers during the afternoon. We are aiming for 520 pairs of feet to come to the Apex on the day."
Other winners at the Business Women Scotland / Women's Enterprise Scotland Awards included Lindsey Anne Knox of Wishing Well Emotional Wellbeing Centre in Forfar, who won sole trader of the year.
Errin Todd of Dalgety Bay's Todd Fish Tech won innovator of the year and Ailsa Campbell of Crieff Community Trust was awarded board member of the year.
Meanwhile Dundee and Angus Chamber of Commerce has celebrated growing its membership numbers to more than 700 businesses.
Chief executive Alison Henderson said it was the fastest growing chamber in the British Chamber of Commerce network.
She said: "I'm very proud of the team at the Chamber. Daniel Cargill and Simon Rolfe have worked very hard to support existing members and bring in new businesses to the Chamber network."
rmclaren@thecourier.co.uk