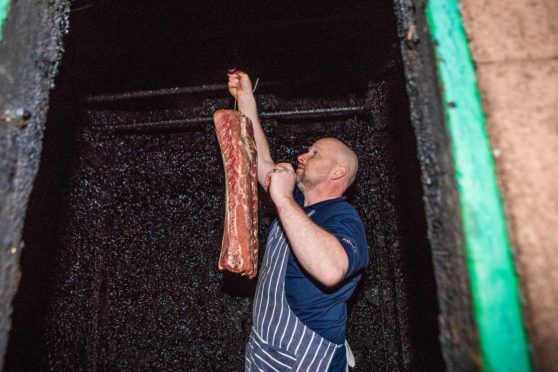 A Perthshire butcher who claims to have the oldest smokehouse in Scotland has been backed with a six-figure funding package to invest in modernising the premises and hiring additional staff.
HW Irvine, which has been a fixture in Blairgowrie since 1922, was taken over by Kenneth Allan in 2012.
After buying the building earlier this year Mr Allan sought to carry out a major refurbishment at the large Perth Road site.
Mr Allan, who also runs a butcher in Auchterarder, received a six-figure funding package from the Bank of Scotland to carry out the work.
"We rented the Blairgowrie premises from 2012 until March when we decided to buy," he said.
"With the funding we invested in upgrading the roof, new flooring and carrying out a full refit of the majority of the back area. It's a large site covering almost a quarter of an acre.
"We are a business that's been growing strongly and we wanted to modernise."
HW Irvine has a historic smokehouse which has been used for bacon and gammon since before the Second World War.
Part of the funding package has been used for additional  smoking equipment.
"It's undoubtedly the oldest smokehouse in the country — I've never seen anything else like it," said Mr Allan.
"It's like an old coal cellar with tar three inches thick on the walls. We've always smoked our own bacon and gammon.
We are continuing to use that but we've also invested in additional equipment. We've got another room fitted for hot smoking where we can do smoked game, which I am keen to promote."
"Our new state-of-the-art processing and smoke house facility has given the business a real boost as we come into the busy festive period.
"We have a very loyal customer base with a discerning taste, so I'm glad we are now able to offer them a larger range of specialist products."
The firm has taken on an additional two staff this year to meet the demand. The business now employs 11.
Moira Robertson, relationship manager at Bank of Scotland, said: "With the funding, Kenneth has been able to grow the business and support the local economy through using local suppliers and creating new jobs.
"We're committed to supporting businesses like Kenneth Allan and helping Britain prosper. To underline this, since 2011, we have grown our net lending to SMEs by 33% whilst the market has contracted by 12%."
rmclaren@thecourier.co.uk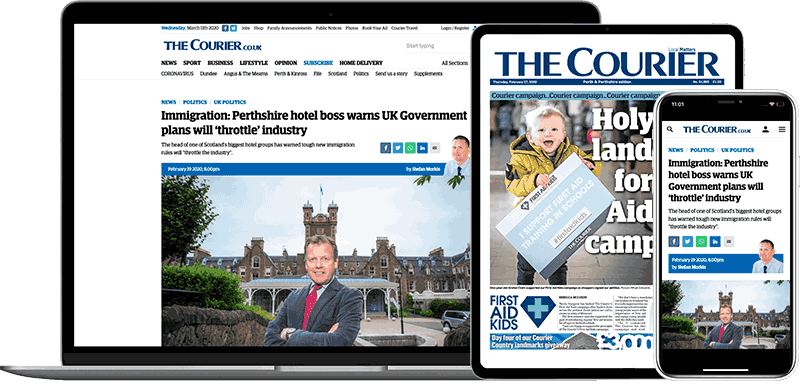 Help support quality local journalism … become a digital subscriber to The Courier
For as little as £5.99 a month you can access all of our content, including Premium articles.
Subscribe