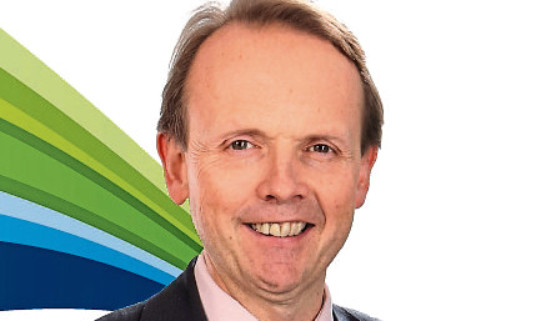 Perth utility giant SSE will explore new options for its domestic supply division after pulling the plug on its proposed multi-billion merger with npower.
The deal, which would have created the UK's second largest gas and electricity supplier with almost 13 million customers, fell as a result of "multiple concerns" including the performance of the respective businesses.
SSE said the need for clarity over the final level of the default tariff cap and changing energy market conditions had also played a role in the decision.
Preparations for the merger had been well advanced with Katie Bickerstaffe named as chief executive designate and Gordon Boyd proposed as chief financial officer.
Competition clearance for the tie-up – which was viewed as being one of the greatest hurdles to the deal going through – was also achieved in October.
However, Inveralmond-headquartered SSE flagged last month the merger was unlikely to go ahead as "originally contemplated".
It has now brought talks with npower to a close and confirmed it is looking for a different solution for SSE Energy Services.
The options include a standalone demerger from the the parent and a new premium or standard listing, a potential sale or a third, as-yet-undescribed, "alternative transaction."
Shares in SSE edged lower in early exchanges following the announcement.
"This was a complex transaction with many moving parts," said Alistair Phillips-Davies, SSE group chief executive.
"We closely monitored the impact of all developments and continually reviewed whether this remained the right deal to do for our customers, our employees and our shareholders.
"Ultimately, we have now concluded that it is not.
"This was not an easy decision to make, but we believe it is the right one.
"SSE Energy Services remains a profitable business with a strong track record, a customer-centric culture and an excellent team that has enabled it to be a market-leader for many years.
"We will build on this while continuing with separation activity in preparation for its long-term future outside the SSE group.
"We are now exploring all the available options with a view to delivering this future in the best possible way.
"In this, the interests of our customers, employees and shareholders remain paramount.
"In the meantime, we remain strongly committed to high standards of service for customers and delivery of our five-year dividend plan for shareholders."
Professor David Elmes, leader of the Global Energy Research Network at Warwick Business School, said the sector as a whole is facing challenges.
"Since the deal was announced, we have seen the Government impose a price cap on the sector and we're starting to see the impact that's having on company profits," he said.
"The fact that eight energy companies have collapsed this year reflects just how hard it is to run a viable retail energy business in the UK.
"These eight failures among the smaller energy retailers, plus the collapse of the SSE-npower deal, show the Government is struggling to support a sector that's essential to the UK economy."