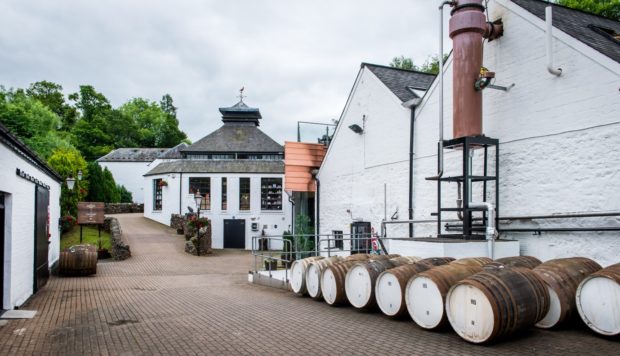 Perthshire's historic Glenturret Distillery can raise a dram to a new era after being snapped up by a premium European wine house.
Owner Edrington said it had agreed a sale of the distillery to Art & Terroir,  which has wine making and merchanting operations in France, Belgium and Switzerland.
The sale, which is expected to complete in the spring, will see all 23 staff at Glenturret on the outskirts of Crieff retained by the new owners.
The hugely popular Famous Grouse experience tourist attraction which Edrington operates on the Glenturret site will close when the sale finally goes through.
However, The Courier understands the new owners are likely to continue to offer a  visitor experience on the site.
The deal, the value of which has not been disclosed, represents Art & Terroir's first move into the Scotch whisky sector.
Glenturret produces a range of premium single malt whiskies on a site that has been involved in whisky production since the early 17th Century when accounts tells of illicit stills and bothies in the grounds.
However, Glenturret Distillery itself was founded in 1775 by brothers John and Hugh Drummond.
Confirmation of the sale of the site comes six months after Edrington revealed it had placed the property on the market.
Ian Curle, chief executive of Edrington said: "When we announced the sale in June, we were clear that we expected that all jobs would be safeguarded and we are pleased that negotiations have settled on a good result for Edrington and Art & Terroir, and one which will protect all our employees at Glenturret.
"We are pleased to be placing The Glenturret in the hands of Art & Terroir and we know that the distillery will thrive under their management."
Art & Terroir's  principal operations focus on the production and distribution of high-end wines such as  Burgundy and Champagne.
Managing director Silvio Denz said Art & Terroir was proud to be taking ownership of a "fine and historic distillery."
He said: "Glenturret is the perfect choice as we enter the world of Scotch Whisky and we are looking forward to working with the existing team to bring even greater success to this superb single malt and to its beautiful Perthshire surroundings."
The deal is due to complete in the spring and Edrington has agreed to provide operational and technical support to Art & Terroir during the transition period.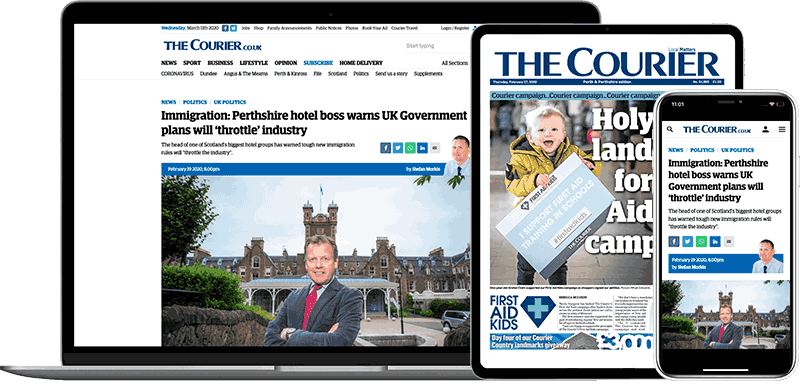 Help support quality local journalism … become a digital subscriber to The Courier
For as little as £5.99 a month you can access all of our content, including Premium articles.
Subscribe