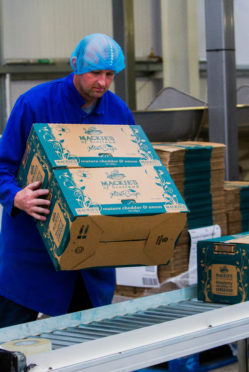 Rising raw material costs have taken a bite out of profits at a major Perthshire food producer.
New Companies House filings show Taylors Food Group – the Carse of Gowrie-based parent company of crisp producer Mackie's at Taypack – generated sales worth £7 million in the year to June 30, up from £5.92m in the prior year period.
However, despite the higher sales, the group – which also has property letting, road haulage and potato farming and supply operations in its portfolio of interests – saw profits fall from £451,912 in 2017 to £262,829.
In his strategic report to the accounts which were signed off on December 12, director George Taylor flagged increasing raw material prices as the principal reason behind the group's lower profits and EBITDA (earnings before interest, taxation, depreciation and amortisation).
"The group reports a decline in profit before tax of £189,083 and EBITDA of £148,232," Mr Taylor said.
"The decline is respective of increasing raw material prices. The challenging economic outlook of rising costs has meant the directors' forecast a difficult trading year to follow."
In his overview of the year, Mr Taylor said Taylors Food Group was pursuing an organic growth strategy.
He highlighted the potential for competition as retailers increasingly moved towards promoting their own label products and said a priority for the business was increasing sales across all sectors and reducing its exposure risk to any single customer.
However, Mr Taylor said rising costs were a significant issue.
"The group is exposed to commodity price risk as a result of its operations," he said.
"The business sources commodities in some volatile markets. Key raw materials can be exposed to adverse variations in pricing due to market movements.
"These movements are mitigated by forward contracting in these areas from up to eighteen months in advance. We remain to see the full impact of the Brexit vote."
Separate small company accounts have also been filed for  Mackie's at Taypack Limited, the crisp making operation.
They show the company had a workforce, including directors of 44 in the year to June 30, the same as the prior period.
The documentation also notes that post-year end, there was a restructuring of its parent, Taylors Food Group Limited, which saw 345,000 ordinary shares in Mackie's at Taypack sold to the shareholders of Taylors Food Group.
The transaction means the business is no longer a subsidiary of Taylors Food Group and is now jointly controlled by George Taylor and Wendy Taylor.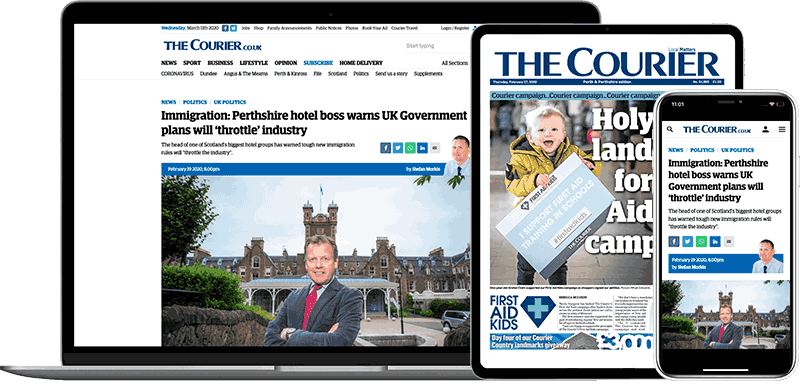 Help support quality local journalism … become a digital subscriber to The Courier
For as little as £5.99 a month you can access all of our content, including Premium articles.
Subscribe