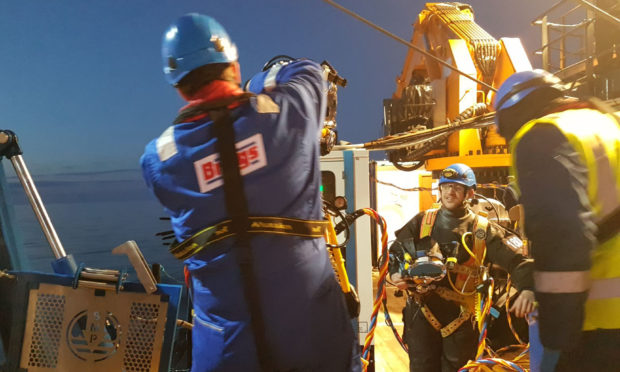 Fife marine services group Briggs Commercial defied bumpy trading seas to deliver a strong hike in sales and profits last year.
New filings at Companies House show the Burntisland firm – a multi-disciplinary business with interests in engineering, fabrication, pollution control, boat services and training consultancy – enjoyed an £8.46 million uplift in sales in the year to March 31, with total revenues of £58.28m.
Pre-tax  profits were almost exactly £1m ahead of the prior year at £2.86m.
The group – which is majority owned by Robert Briggs – is one of Fife's leading private sector employers with 667 staff.
In his strategic report to the accounts, Mr Briggs said the renewables sector was a key target for the business.
"The group has had a satisfactory year of trading against the backdrop of a variable and challenging economic climate, and in particular, a slow-moving marine market sector," he said.
"In the short to medium term we expect to sustain current levels of trading and profitability over most existing market sectors.
"The offshore renewable energy market is a major area of potential growth and with our experience of wind, wave and tidal energy projects, we are well placed to take advantage of the many opportunities which are arising."
Briggs attributed the uplift in sales to higher utilisation of its marine assets and work to ensure berthing facilities are up to scratch for the arrival of the new Woolwich ferries, which it operates on behalf of Transport for London.
The year also included revenues relating to the group's work in supporting the salvage of the MV Kea Trader in New Caledonia.
The overall performance was also bolstered by a number of new contract wins and the retention of others.
These include a new mooring services contract at Port of Liverpool and the extension of a oil spill response contract in the Caspian region with added scope to cover fire and rescue services at Sangachal terminal.
Managing director Collieson Briggs said the group was well placed.
"The marketplace remains challenging, but the company has delivered a profitable performance in the year to March 2018, and in the short to medium term I expect the company to continue delivering improved operational performance in the year 2018 / 2019," he said.
"It is great to see, that across the whole group, we continue to be successful in winning new contracts, as this further develops our presence and reputation in the marine services industry."