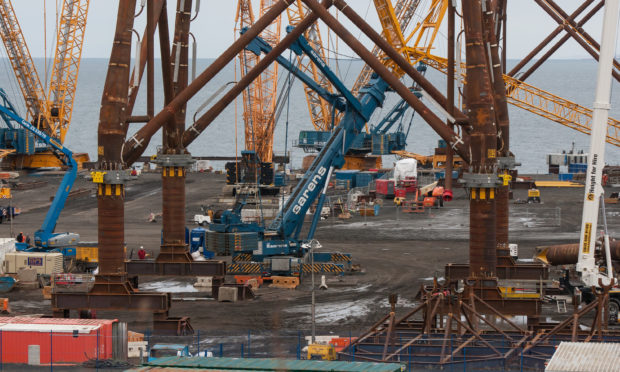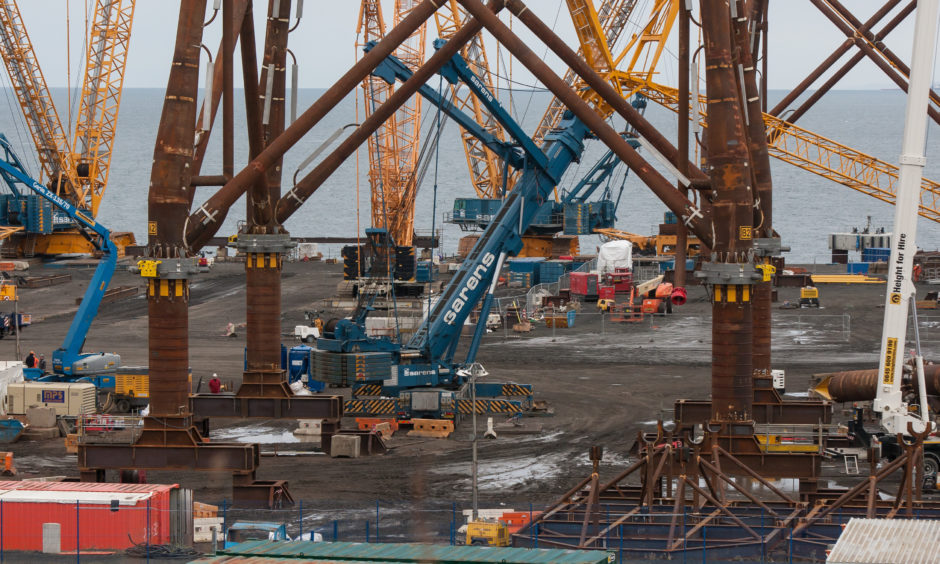 The new owner of Fife engineering firm Burntisland Fabrications has revealed it has made "significant progress" in securing fresh work.
BiFab sacked hundreds of workers from its yards at Burntisland and Methil in Fife and Arnish in Lewis after problems emerged in November 2017.
The firm, which employed 1,400 staff at its peak, was rescued from the brink of administration by the Scottish Government before being purchased by Canadian-based DF Barnes in April.
It is understood DF Barnes is confident of securing a contract to manufacture supports for the jackets as part of the Moray East Offshore Windfarm project, with work coming to the Arnish yard.
If the Canadian firm is also successful in winning work manufacturing jackets, the major offshore project could also benefit the yard at Methil.
A spokesman for DF Barnes said: "We have been working flat out to win new contracts since taking over BiFab.
"We really appreciate the patience and support of the Scottish Government, trade unions and local communities as we work through this process.
"We are making significant progress on plans to secure work in Arnish."
The Moray East Offshore Windfarm project will see 100 turbines installed 22km off the Scottish coast.
It was announced last month that Lamprell will manufacture 45 jackets at yards in the United Arab Emirates. BiFab hopes to win the work manufacturing the remaining jackets.
The DF Barnes spokesman added: "We are not there yet in Fife but are continuing to work very hard to secure work there as well."
Union GMB Scotland secretary Gary Smith said: "Hopefully some much needed good news is just around the corner because the communities of Lewis and Fife need it – and so does the Scottish economy.
"The employer is working hard to secure new contracts, that's not in doubt, but we need to see the green shoots of recovery for BiFab in early 2019."
The Scottish Government said it was confident DF Barnes was doing everything possible to secure new work.
A spokesman said: "We have made a long-term investment in the company, and are in regular contact with BiFab, however we do not participate in operational management decisions.
"It was clear at the point new ownership was secured that conditions would remain challenging for the yards and new contracts would have to be won to secure future work."