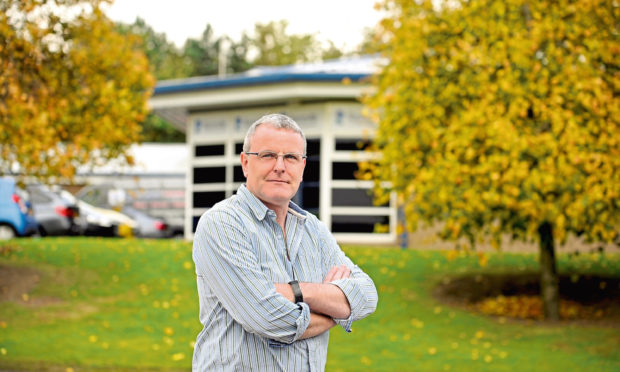 Fife fintech firm Renovite Technologies will showcase its disruptive ATM software to an international audience later this month.
Renovite set up its European headquarters in Dunfermline less than a year ago but has already grown its Scottish team to 13 staff, with plans to increase its number of employees to 20 in the first half of the year.
Jim Tomaney, who leads the Fife office, said the level of interest in the "revolutionary" software being developed in Scotland had exceeded expectations, leading to a fresh recruitment drive.
The firm's growing importance in the fintech industry has been underlined by an invitation by the UK Department for International Trade and Scottish Development International to be part of a delegation going to Switzerland and Austria.
Mr Tomaney said: "The company has grown quickly thanks to our success in selling the ATM solution we are building.
"Our software is incredibly flexible compared to other solutions in the market today, most of which are predicated on an operating model from the 1980s.
"We have taken away a lot of restrictions from the legacy with a proposition that's much faster and easier to change without incurring lots of cost."
The software is also designed to run on any operating system. Currently most ATMs work on the Windows operating system, which can involve costly upgrades.
"Designing it to not only run on Windows, but also operating systems like Linux could mean a huge potential cost saving for banks," Mr Tomaney added.
He said the firm, which also has offices in California and India, was looking to invest in the Kingdom's young workforce by taking on six trainees from Fife College this year.
Next week's trade mission to Vienna and Zurich aims to stimulate business between the UK delegation and financial institutions across the region.
Renovite will meet with banks, venture capitalists and other organisations with an interest in fintech and innovation.
Previous fintech trade missions to Switzerland led by the Department for International Trade and have since generated €45 million in business deals.
"Austria and Switzerland offer business opportunities any fintech would doubtless have a keen interest in given the high number of banks and other financial institutions based there," Mr Tomaney added.
rmclaren@thecourier.co.uk