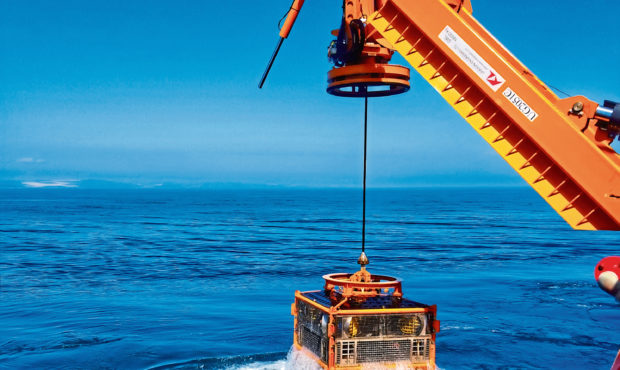 A Fife-based remotely operated vehicle firm has announced a seven-figure deal with the Moray East Offshore Windfarm project.
Utility ROV Services (URS) revealed last night it has been brought in by wind developer EDP Renewables to provide "boulder relocation services".
The multi-million-pound contract will start in the first quarter of this year and will see six additional staff employed by the Glenrothes firm.
Patrick Crawford, managing director of URS, said: "This contract is a welcome start to 2019 for the company, and is the result of the hard work and efforts by the whole team here at URS.
"The award reflects our commitment to safety and excellent track record in delivering subsea projects, as well as illustrating confidence in the local Scottish supply chain, to deliver first-class services to the offshore wind industry. "
Utility ROV, which currently employs 34 people, said new staff employed by the firm will support a number of project awards and "the overall growth of the business".
The Moray Firth wind project announced £2.6 billion of project finance investment alongside a clutch of big deals last month.
The 950 megawatt (MW) Moray East Offshore Windfarm confirmed a number of multi-million-pound contracts with Siemens, Boskalis and MHI Vestas.
Dutch cable firm Boskalis announced a £98 million deal to lay inter-array cabling, while Siemens and turbine firm MHI Vestas both confirmed they had inked "significant multi-million-pound deals".
The development, due to begin construction in 2021, is expected to power more than 950,00 homes.
The project director for Moray East, Oscar Diaz, said: "Utility ROV were successfully selected through our competitive tender process, and we are pleased to have them on board as a key supplier."
business@thecourier.co.uk