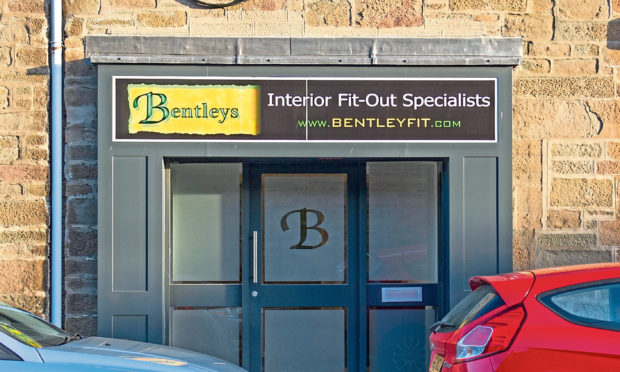 Dundee shopfitter Bentleys has warned workers it is considering a reduction in staff numbers due to Brexit uncertainty affecting demand.
Established in 1987, Bentleys specialises in the management and completion of interior fit-out projects, creating high quality bespoke furnishings at its in-house manufacturing facility at Balgray Works.
The firm's notable projects include work at the Old Course Hotel in St Andrews, Gleneagles Hotel in Perthshire and the Balmoral and Sheraton Grand in Edinburgh.
Bentleys moved to an employee ownership model in 2016, with a trust acquiring previous shareholders' stock.
The shopfitter currently has a workforce of 55.
Director Alan Walker said Brexit uncertainty may be behind a reduction in demand for the firm's services.
He said: "Like every other business in the area we are conscious of costs.
"We've been looking at our costs as a business and the pipeline of work ahead and seeing how they match up.
"We are at a very early stage. There's a process to follow and we need to examine different options.
"Nothing has been decided. It might be a handful of employees (that lose their jobs), as few as possible."
Union GMB Scotland is consulting with its members in the company's workshop.
Tayside organiser Helen Meldrum said she the union had seen pressure on jobs at several manufacturing firms due to Brexit.
She said: "We were shocked to learn at the potential redundancies at Bentleys.
"The firm has said that Brexit means investment is being kept back.
"This demonstrates the challenges facing small and medium sized companies at a time of Brexit uncertainty."
At the time of the move to employee ownership, just over two years ago, Bentleys had a turnover of around £8 million.
business@thecourier.co.uk