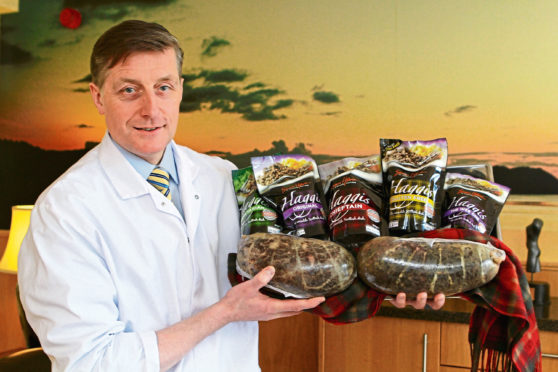 A surge in haggis sales for Perthshire butcher Simon Howie means Burns Night is now as important as Christmas for the company.
While the majority of food firms see a peak in the run-up to the festive period, increasing interest in the traditional Scottish dish in England means January 25 is like having another December 25 for the Dunning-based business.
Not only is the popularity of haggis increasing, Simon Howie is increasing its market share of those sales.
It now accounts for 60% of haggis sales in Britain due to its listings with the Big Four supermarkets as well as Aldi and Waitrose.
The firm revealed yesterday its deal to supply haggis to almost 400 Asda stores nationwide around Burns Night represented a contract value of £291,000.
Mr Howie said: "We are pushing hard into the rest of the UK with haggis and outside Scotland is where we are seeing the biggest growth.
"January used to be one of our poorer months but it is extremely important now. It's now in line with December.
"In the food trade the Christmas business is massive but January is just as good a month for us.
"Our run up to Christmas begins in early October and we don't really take our foot off the gas until early February."
Meanwhile Simon Howie said recent multi-million investments made in the factory at Dunning had benefitted the firm as it saw an increase in business over the past year.
"We have invested heavily over the past few years on automation and extra space to operate in," he added.
"That's put us in very good stead for the upturn in business we've had over the last year.
"We were looking for extra volume and to be more efficient and more competitive than our competitors."
He said Brexit hadn't caused any "symptoms" on the business so far though he predicted a hard Brexit would impact food costs.
business@thecourier.co.uk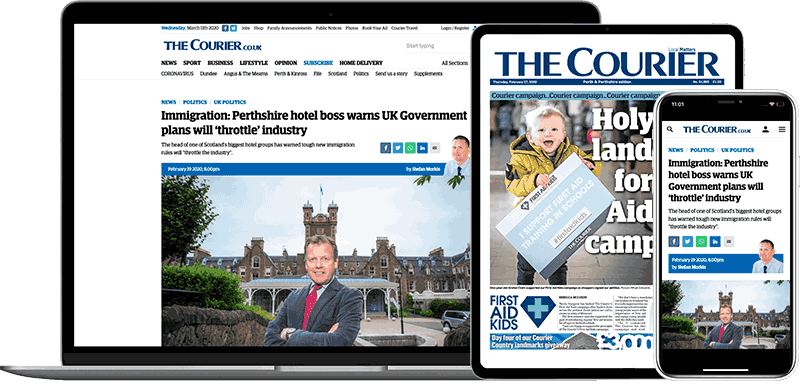 Help support quality local journalism … become a digital subscriber to The Courier
For as little as £5.99 a month you can access all of our content, including Premium articles.
Subscribe