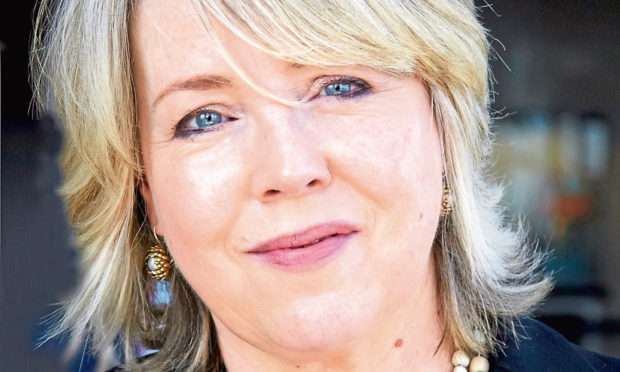 After spending her life savings launching the Green & Black's chocolate brand, Jo Fairley's message to people thinking of starting a business is clear – give it a go.
Ms Fairley will share her story of building the global chocolate brand and eventually selling the company to Cadbury when she speaks at the Entrepreneurial Scotland annual summit at Gleneagles on April 25.
Green & Black's started when she "intercepted" the last two squares of a chocolate sample on her husband Craig Sams' desk.
"He was in the natural food business with a company called Whole Earth and had been sent a chocolate sample by a supplier in Togo," she recalled.
"I spotted the chocolate on his desk and thought it was the best I'd eaten.
"To cut a long story short, he said if you're so interested, why don't you do it.
"I had just sold a flat which had £20,034 in equity. The first batch of chocolate was going to cost £20,000 so I went for it."
While still working as a journalist, Ms Fairley took on the roles of marketing, product development and customer service for the fledgling firm. She was able to utilise Mr Sams' logistics and distribution network.
Success followed almost immediately. Within three weeks Green & Black's had been featured in a national newspaper and a couple of months after launch Sainsbury's asked the firm to submit the chocolate for its next range review.
"With my journalistic background, I knew how to get it noticed – there was a lot of free samples given out," she said.
"A Sainsbury's buyer said that a director had eaten the chocolate at a dinner party. We understand that it was Lady Sainsbury herself who had tasted it and the instruction to get it into the supermarkets started from her."
Looking back, she said growing so rapidly had its challenges.
The firm used invoice discounting to finance its growth and despite soaring sales they constantly had cash flow challenges.
Ms Fairley said: "All our money was tied up in stock – we couldn't advertise or promote, we couldn't afford the talent we knew we deserved to get to the next level. It was clear to us that we needed investment.
"We were courted by a few people. Cadbury weren't just bringing money, they were bringing real talent and by that stage we really needed it."
Green & Black's sold a majority shareholding to Cadbury in 2000 and the remainder of shares in 2005. The total deal was for a reported £20 million.
Ms Fairley remains a "chocolate ambassador" for Green & Black's and has since set up a number of businesses including a 11-room wellbeing centre in her home town of Hastings, perfume website The Perfume Society and a product testing firm called Beauty Bible.
At Gleneagles in April she will stress the importance of getting the basics right.
She said: "We started with a great product. If your product is the best it possibly can be, then everything flows from there. It makes it easier to sell to customers, buyers and attract people you want to join your team.
"Branding and design are crucial because we live in an ever more image conscious world and design was what propelled Green & Black's to the mainstream. You've got to get these basics right."
rmclaren@thecourier.co.uk