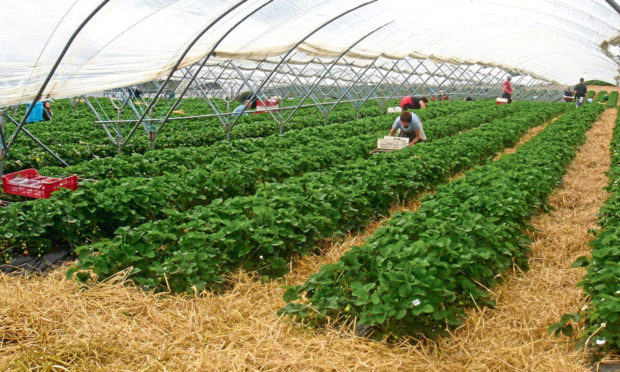 Glencarse soft fruit and vegetables firm Stewarts of Tayside has blamed difficult trading conditions and escalating cost pressures for a dip in profits.
The Perthshire firm — which operates from more than 3,500 acres of land at Tofthill — grows, packs and delivers its produce across the UK.
Newly filed company accounts for the year ending May 31 show Stewarts grew its turnover by 16.7% to £24.7 million last year.
Company owner William Stewart said labour costs had escalated due to National Living Wage increase and changes to the minimum rate of pay for agricultural workers.
The rising costs weighed on pre-tax profits for the firm, which dipped from £1.25m to £1.14m.
Mr Stewart said the firm was having to "run very hard to stand still".
He said: "Times are not getting any easier. We are not getting a lot more money for our product and labour costs are going up alongside a lot of other financial costs. It's a challenge."
Brexit meant the firm had concerns about its ability to recruit seasonal workers.
"It is becoming increasingly difficult and costly to source and retain employees, which we expect to worsen for a company of our nature as the date of exiting the European Union approaches," he noted in the strategic report in the company accounts.
"Our business is highly labour intensive and we rely upon seasonable labour that is primarily sourced from the European Union.
"The prospect of exiting the EU leaves uncertainty over the sourcing of labour, both in terms of availability and cost.
"We seek to mitigate this risk by being proactive in our recruitment, retention and employee return procedures."
The Stewart family has farmed at Tofthill, on the banks of the Tay, since 1930.
The limited company was formed in 1975 by Jim Stewart and his wife Mary. Under their stewardship, the group grew from a 200 acre farming operation with one employee into one of the largest grower and packers of swede and strawberries in Scotland.
It has been led by Jim's brother William since 2015 and now employs more than 400 staff.
In his report William Stewart added: "We continue to develop our business through organic growth and reinvesting free cash generated to improve our infrastructure and portfolio."
rmclaren@thecourier.co.uk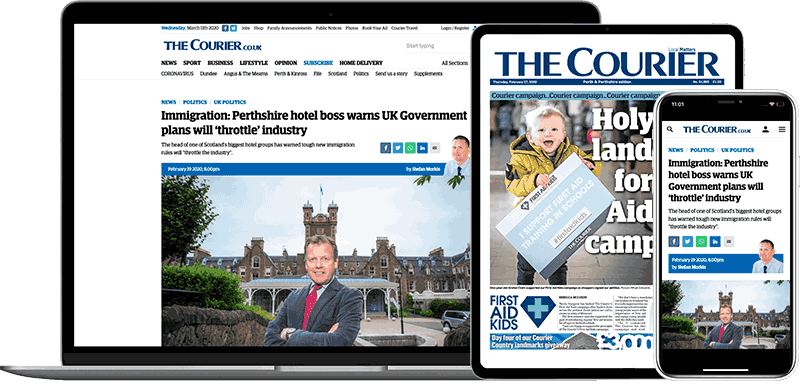 Help support quality local journalism … become a digital subscriber to The Courier
For as little as £5.99 a month you can access all of our content, including Premium articles.
Subscribe