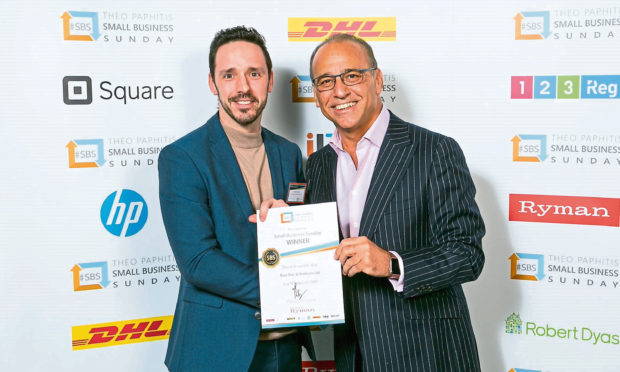 St Andrews cleaning and home help firm Blue Star has unveiled plans to move into the care sector to meet growing demand in Fife.
The firm, led by husband and wife team David and Lou Rundle, initially offered residential and commercial cleaning services when it was set up in 2014.
A year later, it branched out into home help services in 2015 to meet the needs of its clients.
Blue Star, which has 19 staff, is now able to offer additional services – such as medicine prompts and assisting people to wash and get dressed – after becoming registered with the Care Inspectorate.
Mr Rundle said: "When we started cleaning we realised that some of our customers needed more services and that's when we moved into things like companionship, shopping and light meal preparation.
"Although they had built up a rapport with staff and trusted us as a company, we couldn't do any personal care or medicine prompts and had pass them to social services or private care companies."
Obtaining the Certificate of Registration by the Care Inspectorate was a six-month process.
Mrs Rundle, who was a mental health nurse before Blue Star, will undertake staff training.
The firm plans to start offering the services from next month and is looking to recruit an additional five staff.
"We plan to keep it quite small and hone our skills before we grow bigger," Mr Rundle added. "It's something we want to do extremely well.
"In the long term we think the care side might become bigger than the domestic side for Blue Star.
"Someone might need their house cleaned once a fortnight but for some people the care side will be three times a day.
"We are excited for this new chapter and the feedback from our current customers is they can't wait until we can offer them a full care package."
rmclaren@thecourier.co.uk