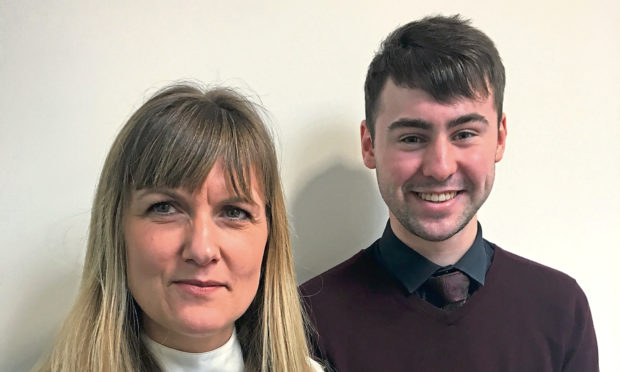 A Fife businesswoman is keen to scotch a myth about Modern Apprenticeships and encourage more businesses to get involved.
To mark the launch of national apprenticeship week yesterday, Lisa Bray, the director of Eden Fyfe Accounts in Glenrothes wants to challenge the outdated notion that apprenticeships are only for tradespeople.
Ms Bray's firm has just employed Jake Brown, 18, from Levenmouth as a trainee accounts assistant.
She said that was proof that a Modern Apprenticeship can be the gateway to a professional career.
Jake, who joined three months ago, and is now working towards his AAT qualification for Modern Apprenticeship in Accounting.
While he is tackling book-keeping and helping with VAT returns, Eden Fyfe provides him with study support alongside his practical experience.
Ms Bray, who is a board member of Developing Young Workforce in Fife, said she was keen to find a way to support an apprentice.
"It shows that this is a good route for young people to get into all kinds of employment and career paths.
"Apprenticeships also bring good value to businesses as well as it is a way to cultivate new talent.
"Careers like accountancy and other professional services have more than one access route and that opens up more opportunities for many young people.
"Working in an office while studying also develops other important skills like time management and communications."
There are more than 650 Modern Apprentices in Fife between the ages of 16 and 24 and 171 over 25s.
Jake added: "I'm working in a great place and delighted to be on a good career ladder which will ultimately lead to a formal accountancy qualification.
"I did study accountancy and business at school but didn't consider a Modern Apprenticeship at first.
"After studying Quantity Surveying at college for a few months I realised that I would prefer to be working and learning at the same time."