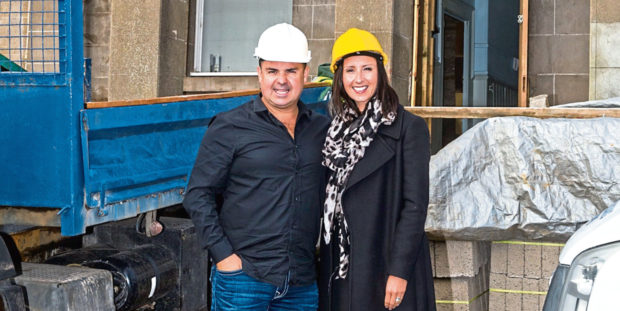 The new owner of construction services firm McGill has put part of his Dundee property portfolio up for sale for £4 million.
Graeme Carling has instructed Shepherd Chartered Surveyors to sell the Kingsway Apartments – 144 bedrooms of purpose build student accommodation formerly operated by Abertay University.
Mr Carling is the sole director of Catalus Energy Investments, which struck a deal to buy McGill from administration last week.
He said the sale of Kingsway Apartments site on Alloway Place was not linked to the McGill purchase.
"It was always part of our plan to sell Kingsway Apartments after three years and it's no relation to McGill at all," he said.
"It was instructed in January and it's just taken this length of time to come to market.
"We purchased the site from Abertay when it was vacant. We licenced and refurbished the site.
"It had a cracking year last year and we've had great uptake from students."
Mr Carling, who previously outlined his ambition to own 5,000 rental properties with his wife Leanne, said he was hopeful there was "goodwill" from McGill's previous customers.
He said he would be holding a series of meetings over the next two weeks with the firm's former clients.
"From a legal position, all the contracts McGill had were cancelled when the old company went into administration," he said.
"We are going through the process over the next couple of weeks of engaging with the customers or the previous customers of McGill.
"I am in it for the long term. McGill won't be the size it was. We will start at whatever level we have to start and move on from there."
He said the firm's previous owners had pursued a high risk strategy and ran into cashflow problems.
"It got too big and they didn't have the resources to manage some of the big contracts," he said.
"The strategy they took caught up with them at the end and they completely ran out of cash.
"There was a hole in the bucket, they didn't fix it but they keeping pouring water in the top thinking that would solve the problem."
He added: "We want to get up to a good level again but we want to do it properly."
Kingsway Apartments is described by Shepherds as a "high yield income producing site with development opportunity".
The site was constructed in the early 1980s and is arranged into three blocks of six flats. Each flat has eight single bedrooms with shared lounge/kitchen and amenities. Located at the front of the site are two detached caretaker bungalows.
The properties produced income of £520,000 last year, with a projected turnover of £600,000 this year.
Shepherd's partner Jonathan Reid said: "With solid long term corporate customers and university take up, as well as the huge demand for quality affordable student accommodation in Dundee, we anticipate keen interest in this opportunity.
"The 3.9 acres site offers potential for redevelopment and conversion to alternative uses."
rmclaren@thecourier.co.uk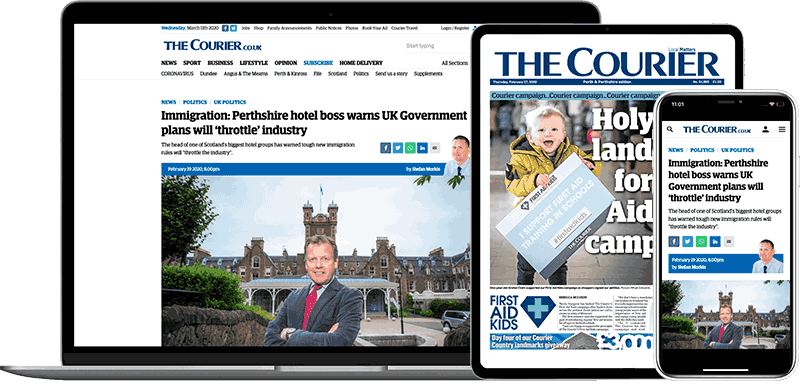 Help support quality local journalism … become a digital subscriber to The Courier
For as little as £5.99 a month you can access all of our content, including Premium articles.
Subscribe