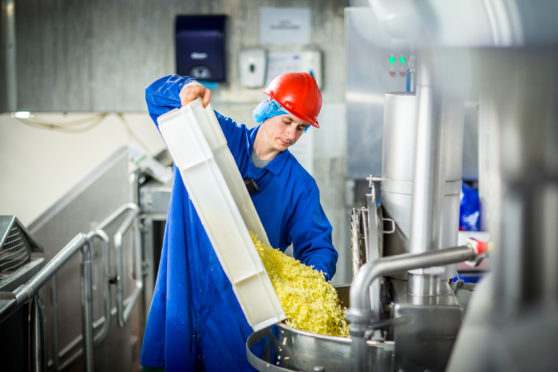 Angus-based Strathmore Foods is continuing to invest in its manufacturing operation following a year in which sales moved marginally ahead.
Newly published accounts show the Forfar group, which is a key supplier of ready meals to the UK supermarket sector, achieved sales of £13.51 million in the year to June 30, up from £13.49m in the prior year.
Pre-tax profits came in at £2.17m, down from £2.4m of 2017.
The company currently has 118 staff and produces a range of frozen ready meals as well as pies and cone bakes.
It supplies all of the major UK supermarkets as well as the larger players in the convenience store market and industry wholesalers such as Brakes and Bidvest Foodservice.
In his strategic report to the accounts, company secretary and finance director Dain Egan said the firm had made headway despite uncertain economic conditions.
"In an increasingly difficult trading environment the directors are pleased with the operating performance in the year and with the continued growth in the financial strength of the company," he said.
The firm also flagged the strength of its in-house McIntosh of Strathmore brand, which, according to Kantar data, was the fourth-largest food and drink brand in Scotland in 2018.
Speaking to The Courier, Mr Egan said the business had experienced a "reasonable year to date" and was continuing to look at how it could grow its operations.
He also said the firm had factored Brexit into its planning and had spoken with producers of imported ingredients to ensure continuity of supply.
He added: "We continue to invest in our business and our capital expenditure is probably at a higher level than it was last year. We invest in the business to keep us as efficient as possible and to expand our production capacity."
business@thecourier.co.uk