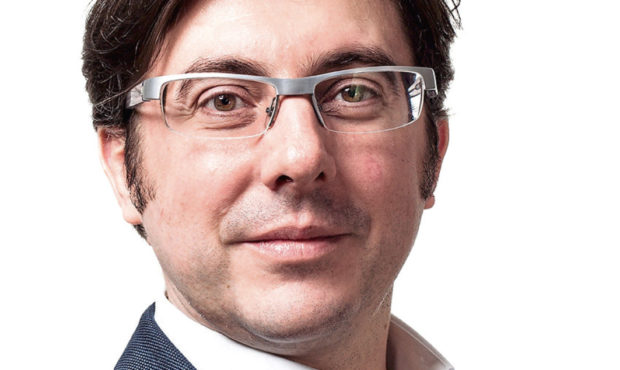 Dundee-based life sciences firm Exscientia has received an upfront payment of $25 million to enter a new partnership with a global pharmaceutical firm.
The Dundee University spin-out announced it had entered a three year collaboration with NASDAQ-listed American biotech Celgene.
Exscientia is a world leader at using artificial intelligence (AI) to automate drug design, which speeds up the development of drug candidates.
As well as the bumper initial payment, Exscientia will receive further payments based on the success of the programme.
The firm — which was recently valued at £100m — will also receive tiered royalties on any product resulting from the tie-up.
Exscientia chief executive Professor Andrew Hopkins said: "We're incredibly proud to collaborate with Celgene and to sign another partnership with a key industry player, reinforcing our place at the forefront of AI drug discovery.
"Today, patients can wait more than 10 years from initial drug discovery to its availability as a treatment.
"With autoimmune diseases and cancer rates increasing, the pharmaceutical industry's R&D productivity needs to dramatically improve – and technology is a key part of this."
The collaboration will use AI to accelerate the discovery of small molecule therapeutic drug candidates in the areas of oncology and autoimmunity.
Exscientia's systems learn from existing data resources and experimental data.
The principle is similar to how a human would learn, but the AI process is far more effective at identifying and assimilating multiple subtle and complex trends.
Exscientia, which has its headquarters in Oxford, claims its drug discovery platform reduces the time required to discover pre-clinical drug candidates by 75%.
"AI combined with human creativity can significantly accelerate the drug discovery process and thus drastically improve access of new drugs to the market," Mr Hopkins added.
The deal extends Exscientia's list of partnerships with blue chip pharma and biotech companies, with existing collaborations involving Roche, GSK, Sanofi and Evotec.
At the start of this year, Exscientia secured a $26m Series B investment to expand its capabilities, develop its platform and build its proprietary drug pipeline.
rmclaren@thecourier.co.uk