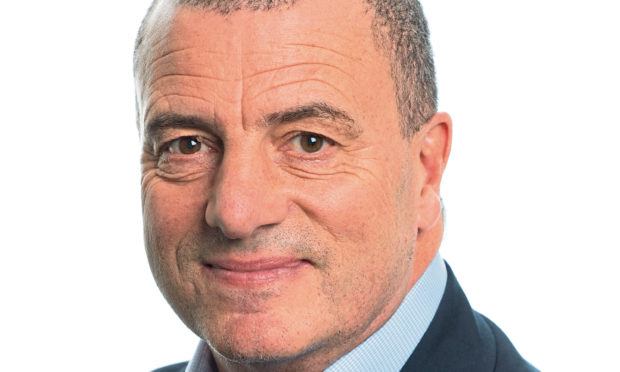 The chief executive of Scottish Enterprise says the changes in Dundee clearly show what is possible when ambition, ideas and creativity come together behind a shared vision.
Steve Dunlop will attend the inaugural Courier Business Conference, which will bring together influential business and economic leaders to help inspire Courier Country to even greater success.
Mr Dunlop, who is also co-chair of the Michelin Dundee Action Group, is among speakers at the event in Dundee.
A leading public-sector entrepreneur with a reputation for innovative and disruptive thinking in traditional environments, Mr Dunlop was chief executive of Scottish Canals before joining Scottish Enterprise last year.
He said: "I am really looking forward to the Courier Business Conference, to share my thoughts and to hear from others on how together we can ensure that Scotland not only successfully navigates through these unprecedented economic times, but thrives.
"As Scotland's national economic development agency, our mission is to achieve a lasting and positive impact in ways that deliver real and enduring benefits for all our people and our communities.
"The changes in the city of Dundee clearly show what is possible when ambition, ideas and creativity come together behind a strong and shared vision – a genuine example of real partnership working and one that we at Scottish Enterprise will be replicating right across the country.
"Dundee is undergoing a renaissance, making faster-than-expected progress on the Waterfront development creating around 7,000 welcome new jobs.
"Visitor numbers at the V&A have exceeded expectations and, in November last year, the £350 million Tay Cities Deal reached an important milestone with heads of terms signed by partners including the Scottish and UK governments."
Mr Dunlop added that, in the face of global economic challenges, it is vital to harness Scotland's strong reputation as a place to do business; not just because of the wealth of skills, talent and natural resources at its disposal, but also its recognised core values of fairness, openness, and tolerance.
He continued: "We have much to build upon – although small in stature, our role as one the original industrial powerhouses is widely acknowledged and we have always packed an impressive punch economically.
"Scotland still makes a big impact on the world stage today as a location of choice for inward investors, growing our exports in lucrative overseas markets and building home-grown successes in areas like robotics and data.
"These are challenging times, and as Scotland's national economic development agency we have a substantial role to play to build a vibrant and fair economy. We will be working with our strategic partners and our business community to ensure that we deliver the conditions for growth, help build resilience, and nurture and inspire ambition and create more and better jobs for Scotland."
The Courier Business Conference, held in association with chartered accountant Henderson Loggie, will take place at Space, the performance venue at Dundee & Angus College's Kingsway campus, on June 18.
Other speakers include motivational speaker Nigel Risner, digital entrepreneur Chris van der Kuyl.
Tickets are available from www.thecourierbusinessconference.com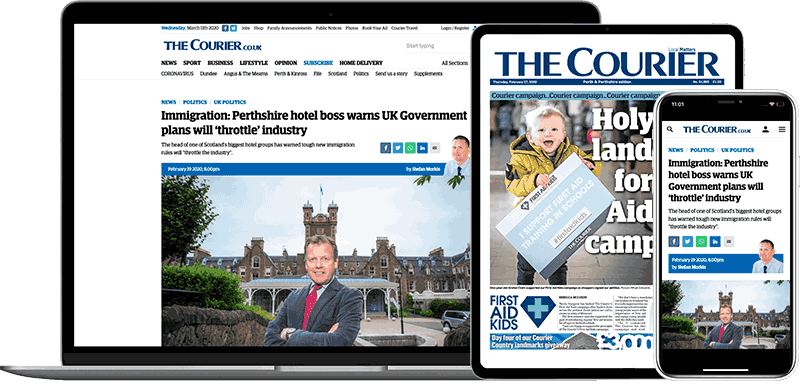 Help support quality local journalism … become a digital subscriber to The Courier
For as little as £5.99 a month you can access all of our content, including Premium articles.
Subscribe