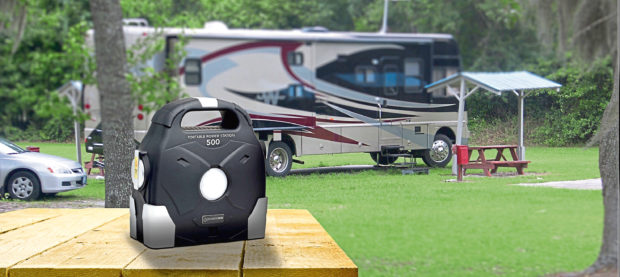 A Broughty Ferry company which supplies off-grid power products is targeting sales of £1 million a year after signing a deal with Europe's biggest caravan group.
Powercases (Scotland) Ltd is targeting seven-figure sales next year after inking an agreement with Caravan and Motorhome Club, which has more than a million members.
The company has a range of 11 charging products, ranging from phone battery backs, universal chargers for tablets, to car jump starters and a portable power station that can take a three pin plug.
Peter Waggott worked for Powercases in Canada before its co-owner suggested he gauged the level of interest in the UK and Europe.
He holds the licence for the Europe, the Middle East and Africa and set up Powercases (Scotland) Ltd last summer after making a deal to supply Staples.
Mr Waggott also signed a deal to offer the products at competitive rates to the Royal Yachting Association, which has 110,000 members.
Commenting on the new deal, he said: "Our products are all about mobile power, so we thought the caravan and motorhome community would be a natural fit.
"It means that our products will be promoted to the Caravan and Motorhome Club's one million members, who will get a discounted rate."
Mr Waggott said he was forecasting sales of £230,000 in the current financial year, which ends in June and £1m next year.
This is partly due to interest in the fishing and diving community and also due to exporting opportunities into the Middle East.
rmclaren@thecourier.co.uk