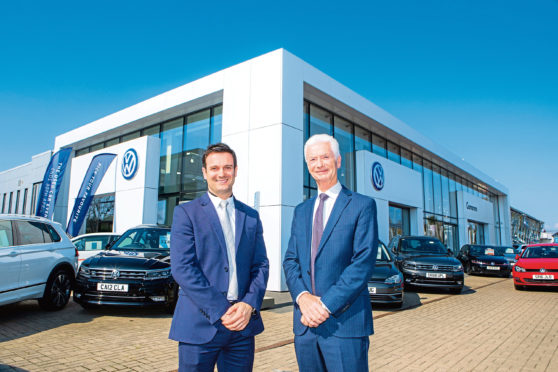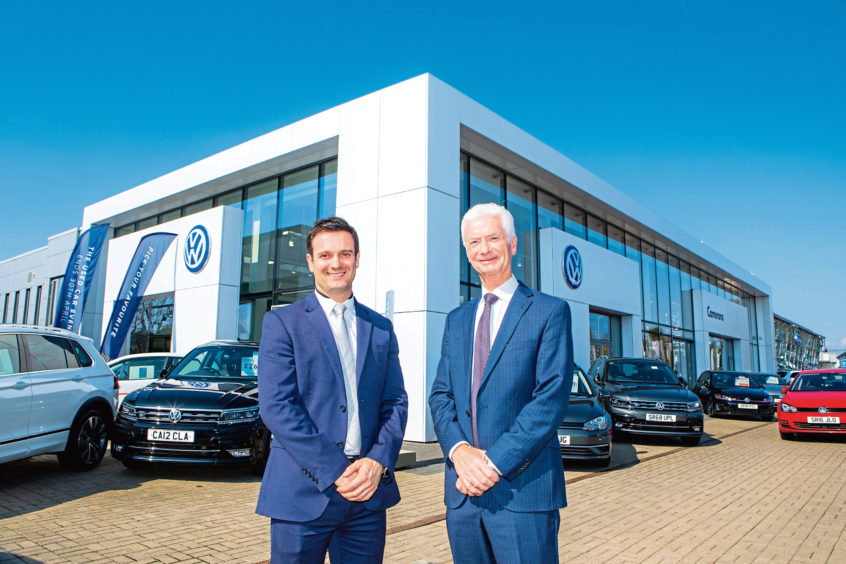 Perth's Cameron Motor Group is making its third multi-million-pound investment in its estate in the last five years.
Work will restart on the £2 million refurbishment of the family firm's Strathmore Volvo premises next month.
The project has been on hold since original contractor McGill went into administration at the end of February.
Marshall Construction Ltd has been engaged to continue the work, with the building due to be completed in the autumn.
This will conclude Cameron Motor Group's upgrades of its three franchises on Perth's motor mile.
Group director Jamie Cameron said: "Five years ago, we knocked down and rebuilt Volkswagen at a cost of £2m.
"Last year, we completely overhauled Perth Audi, which was a £1.75m investment.
"Work on Strathmore Volvo started last summer. Currently, the building is completely stripped out and work had started on the extension and the electrics when McGill went bust.
"McGill going under has added about six months on to the job as there's been a four-month delay before we can get going again.
"It will look stunning when it's finished, with a real Swedish feel."
Mr Cameron, who is the third generation of the family firm, said the investments underlined their commitment to the future of the business.
The group, which now employs more than 160, sells an even split of new and used cars.
It has recently been recognised as the top dealership for Audi and Volkswagen at the industry's Q Power Awards.
Mr Cameron added: "We are at a good size at the moment – we can react quickly if the market changes.
"We are very agile. However, we may look to expand in the future if the right opportunity comes along in Perthshire or Dundee."
Cameron Motor Group was established in 1930 by Ian Cameron with a loan of £300 at Bridgend, Perth, in what used to be the Perth Hunt stables.
In the 1950s, a new dealership opened in Scone where Volkswagen was located in 1953. Volvo followed five years later.
Douglas Cameron, who serves as chairman, took over the running of the business in 1970 and in 1973 signed the contract for Audi.
Premises were built on Dunkeld Road for Volvo in 1972, Renault in 1976, Volkswagen in 1984 and finally Audi in 1995.
rmclaren@thecourier.co.uk