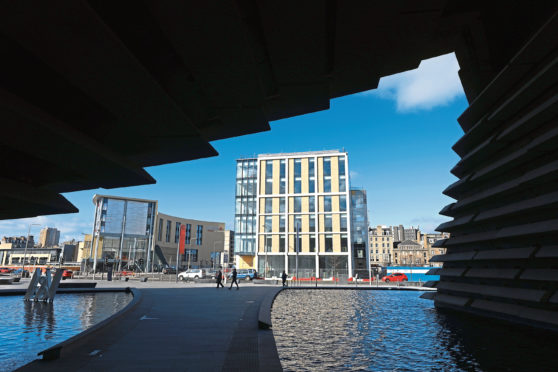 Inward investment into Dundee has helped the city's largest companies to grow sales and headcount, a new report by an investment group concludes.
BGF, which is one of Scotland's most active investors, found the largest firms in Tayside and Fife had achieved significant growth in the past three years.
The firm looked at changes in revenue and staff numbers for Scotland's 892 private companies with sales of between £3 million and £150m.
In Dundee, where there were 20 firms of this size, sales grew by 25%, higher than the UK average of 15%.
More than two-thirds of the Dundee firms have added staff, with 458 jobs created since 2015.
This represents a 12% rise in employment, four points above the UK average.
Angus firms grew by an average of 18% — an increase of £173m — in the past three years.
Meanwhile Fife companies increased their turnover by an average of 20% and their staffing levels by an average of 10%.
Four-fifths of Fife companies in the group increased their sales in the period.
Investor Richard Pugh said: "Dundee has been the focus of significant inward investment in recent years, embodied by the growing industries in areas such as technology, design and biomedical science.
"Despite market challenges and the uncertainty surrounding Brexit, our data reflects the influx of business interest that still exists in the city, which we can see for the first time through this data.
"These businesses form the backbone of the Scottish economy, creating jobs and generating wealth that has helped make Scotland a competitive business location, despite wider uncertainty in the UK."
rmclaren@thecourier.co.uk