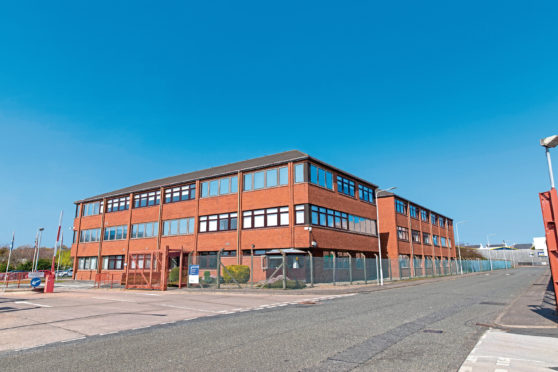 A boost in international sales mitigated the loss of a key Ministry of Defence contract for commercial flooring firm Forbo last year.
Forbo is a leading producer of floor coverings, building and construction adhesives, as well as power transmission and conveyor belt solutions.
The firm's factory in Den Road, Kirkcaldy develops and produces linoleum floor coverings and tiles.
Newly filed accounts for Forbo Flooring UK Limited showed sales rose by 2.8% to £125.5 million for the year ending December 31.
Pre-tax profits more than doubled from £4.6m in 2017 to £11.4m last year.
The bulk of the firm's revenue came from outside the UK last year.
Domestic sales dropped by 8% to £56.3m last year while the overseas revenue increased by 14% to £69.1m.
In his strategic report, director Eric Speed stated: "The decline in domestic sales reflects the loss of a contract to Carillion for the supply of flooring and fitting services to the Ministry of Defence during 2017, with the full-year impact felt in 2018, while underlying sales to the UK market were flat.
"International sales growth was driven by the introduction of modular products, a product category where prospects remain encouraging."
He said the increased profits were partly due to the implementation of cost control measures.
In anticipation of Brexit, Forbo has increased its stocks of key raw materials on longer lead times and finished good stocks for key accounts and projects.
"The company's production units are also positioned to react to internal requirements for additional production where safety stocks for key products for export may need to be increased," Mr Speed added.
Headquartered in Switzerland, the Forbo group employs more than 5,700 people and has an international network of 26 production facilities and distribution companies.
The group generated net sales of 1.3 billion Swiss francs last year.
Forbo is the only company in Kirkcaldy still making lino, but in the 1880s the Lang Toun boasted six factories making linoleum using linseed oil.
Linoleum took over from floor cloth production which had been going on in the Fife town since 1847.
In 2014, bulldozers tore down the Forbo Nairn building which was built in 1882 and was then the world's oldest linoleum works.
It had stopped being used in 1984 and had fallen into a state of disrepair.
rmclaren@thecourier.co.uk