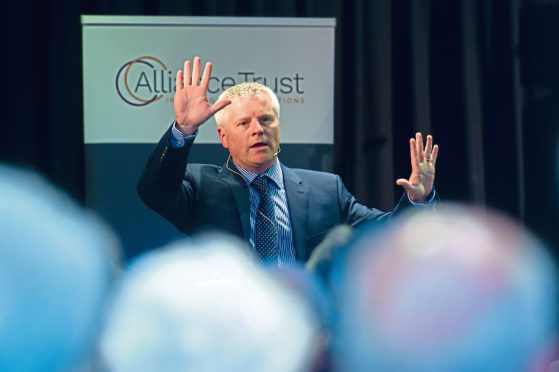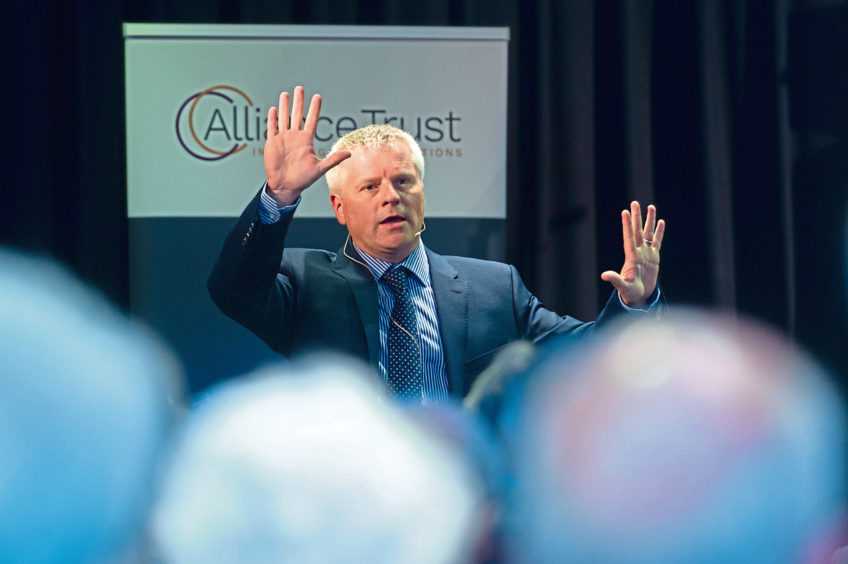 Simplification, diversity and ethical investment were key themes at finance giant Alliance Trust's annual general meeting held in Dundee yesterday.
Chairman Lord Smith of Kelvin announced to a capacity audience at Apex City Quay Hotel the intention that one third of the company's board would be female by the end of 2020.
He said the only way to achieve this in in the short term is to appoint additional directors.
Craig Baker, chief investment officer for Willis Towers Watson, the firm appointed to oversee the trust's multi-billion-pound portfolio two years ago, said Alliance Trust had gone back to its roots of an equity investment trust.
He said: "This is now a new beast that is going to be 100% an equity investment trust. It's really quite innovative with the 20 stock and multi-manager approach that still looks very different from the benchmark that gives us the potential to significantly outperform.
"But that won't be done through a specific style, which is unusual in the market.
"It won't be driven by value or growth or large capital but should do well in most market conditions, although nothing does well in every single market condition.
"With the single manager approach there will be periods of years where a manager does very well, but years where he does very badly.
"This should take that out, so it is an ideal core holding, insofar that it will be delivering consistently, and that it manages to do that at relatively low cost."
Mr Baker also highlighted the importance of sustainability to the trust.
He said: "We take sustainability seriously using an engagement approach, and by appointing Hermes, we are going to be able to help take this to the next level.
"We feel very confident and positive about our performance potential, however, as to whether equities as a whole does well or badly over the short term is much more difficult to predict."
Trust spokesman Mark Atkinson said the FTSE250 company's simplification process to move entirely to holdings in equities was almost complete.
He said: "We are now in sight of the finishing line of a three-year simplification project that will deliver better returns for our investors.
"We have a simplified, fully-focused trust which will hopefully deliver better returns to our shareholders in the long run, rather than what we had previously, which was a bit of a hodge-podge of different asset classes."
Mr Atkinson also touched on Brexit. He added: "Operationally, we don't have any issues and, from an investment perspective, it's particularly important to be diversifying. We are well insulated from any effects from Brexit."
business@thecourier.co.uk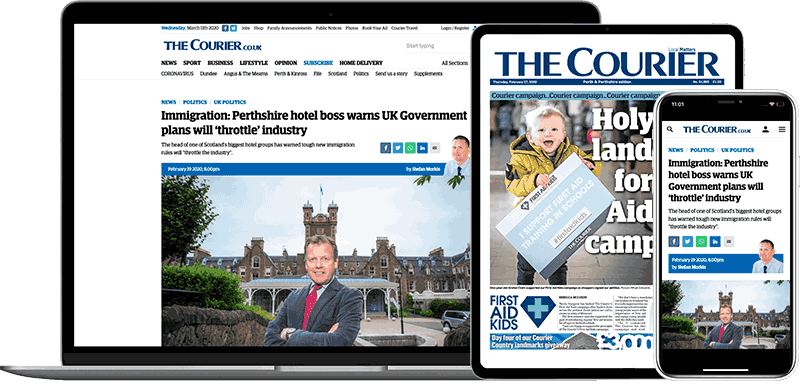 Help support quality local journalism … become a digital subscriber to The Courier
For as little as £5.99 a month you can access all of our content, including Premium articles.
Subscribe