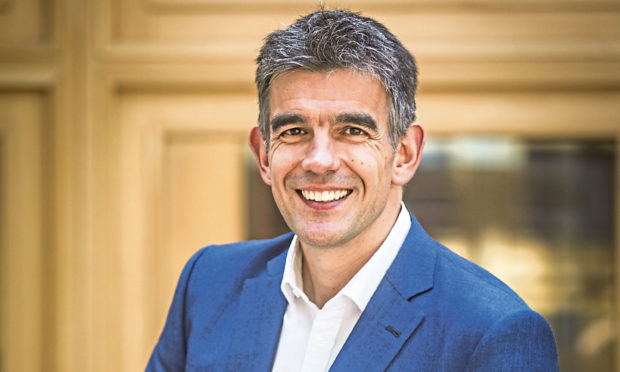 The man leading Google in Europe, the Middle East and Africa called on Tayside and Fife tech firms to ramp up their global ambitions on a visit to Dundee yesterday.
Matt Brittin, president of EMEA business and operations for the software giant, said developers should consider half the world as their potential audience when developing new products.
Mr Brittin spoke with members of the InGAME, a creative research and development centre for gaming in Dundee, which is backed by gaming firms and Abertay, Dundee and St Andrews universities.
He said digital skills in Scotland rivalled anywhere else in the world but firms could be held back by access to finance and ambition.
He said: "I was impressed at the number of success stories coming out of Dundee and the role the universities have played.
"We covered a number of topics including the shift to mobile gaming and the challenges of increasing the diversity in the tech industry.
"We talked about access to finance.
"The message I received was that there's good access to finance but maybe not on the scale of Silicon Valley.
"My view is that in Europe and in Dundee we've got technical and development skills that are just as good as anywhere else.
"Potentially there's not quite the same access to finance and potentially there's not quite the same ambition to scale.
"Anyone starting a tech business today, an app or a game in Dundee should be thinking about reaching half the planet as that's how many people are online."
Mr Brittin praised the InGAME initiative which helps smaller games studios benefit from the expertise offered by the universities and larger firms.
Looking to the future, Mr Brittin said Google was focused on three trends – connectivity, machine learning and how people learn.
He said: "We've got used to having a connected device in our pockets. There's a huge opportunity for content.
"The second trend is the technical revolution of machine learning. Every Google product has some machine learning.
"For example the quality of google translate has got significantly better thanks to machine learning.
"The third thing is how we learn. On YouTube more than a billion videos a day are watched on how to do stuff – everything from how to tie a bow tie to making a soufflé.
"People are learning from people like themselves, not from some pro, in the moment that they need it."
rmclaren@thecourier.co.uk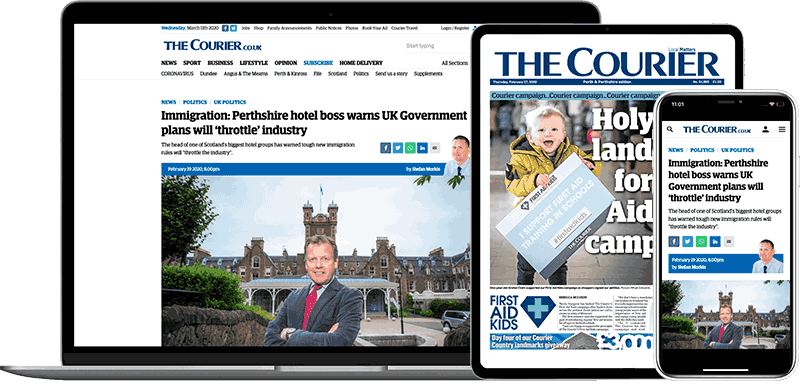 Help support quality local journalism … become a digital subscriber to The Courier
For as little as £5.99 a month you can access all of our content, including Premium articles.
Subscribe