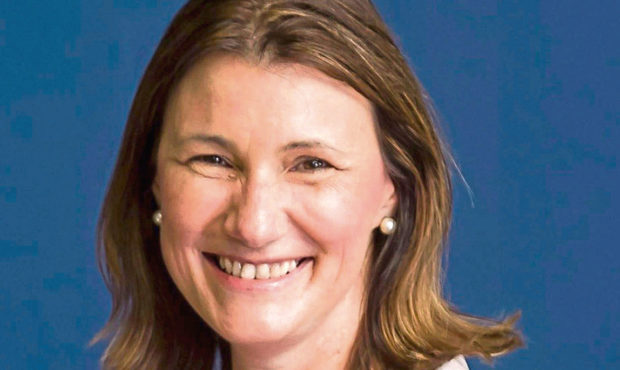 Dedicated women's business centres could add billions to the Scottish economy, the chief executive of Women's Enterprise Scotland has claimed.
Speaking ahead of a talk in St Andrews next week, Carolyn Currie said there was a need for gender specific business support to encourage more women to form their own companies.
"It's absolutely the morally right thing to do to strive to have better gender equality across the business landscape in Scotland from an economic perspective it's a complete no brainer," she said.
"Currently majority women owned businesses account for 20% or one in five of the business base in Scotland – that's a pretty big gender gap.
"The stats show female-led businesses contribute £8.8bn to the Scottish economy every year.
"Our focus going forward it to establish a national women's business centre to bring a variety of initiatives under one symbolic place that can provide that dedicated support."
She highlighted the prevalence of women's business centres in North America and the much higher rates of female-led businesses.
"The USA has provided long-term support for women's enterprise under successive governments for more than 10 years," she continued.
"Women owned businesses there now stand at 40%.
"If we are 20% now and these women's centres could result in another £8.8bn… who wouldn't like another £8.8bn being brought into the Scottish economy for a very reasonable investment in a national women's business centre?"
---
>> Keep up to date with the latest news with The Courier newsletter
---
Women's Enterprise Scotland was formed in 2012 with the aim of being a catalyst for economic growth and inclusion.
Its research work has been hailed worldwide and the group was appointed to the G20's ideas bank T20 to advise on gender economic equality.
As well as providing training services, WES also has a series of ambassadors to encourage female entrepreneurship.
Ms Currie said traditional business support was geared towards men and needed to adapt.
She added: "It's still women who deliver the majority of the caring. Growing a business while providing childcare means that business support sometimes isn't accessible to you and then also we find the language around business tends to resonate well with men.
"So you start to see this landscape this landscape that is naturally attuned to business started by men and just doesn't have the natural affinity to women doing business."
Ms Currie will speak at St Andrews Business Club's annual general meeting at the Old Course Hotel on Wednesday.
Her talk will follow the AGM formalities and is open to non-members of the club. Tickets can be booked through Eventbrite.
rmclaren@thecourier.co.uk