If you don't identify what's special and unique about a brand, then no amount of marketing spend will be effective.
That's the view of Jaume Ferras, a marketing specialist who has overseen a multi-million pound marketing budget for The Macallan whisky brand and the relaunch of the Glenrothes single malt.
He will appear at next week's inaugural Courier Business Conference as part of an expert marketing and PR panel.
"If you are not clear about what is special and unique about the brand then it doesn't matter how much money you spend on advertising, it's not going to be very effective," he said.
"This can be the hardest part. A lot of thinking needs done before you form a campaign."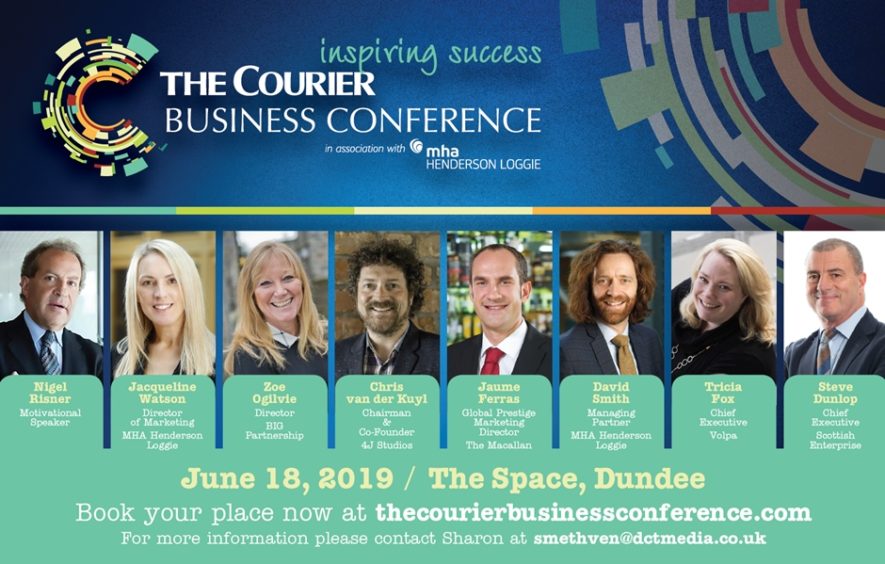 He said marketing campaigns needed to be unique to cut through the noise of other brands and to get the maximum return on investment.
"Once this work is done the next stage is to express all of that in a way that's engaging with consumers," he continued.
"If you use standard quotes, visuals, situations then you are not going to stand out and break through.
"There is so much advertising, so many brands shouting all the time… if you don't make the effort to find a space that's just for you then you won't get the best return."
Mr Ferras worked as a brand manager for The Famous Grouse in Perth before being appointed head of innovation for Bacardi for Europe, Africa and the Middle East.
He joined The Macallan as its global marketing manager in 2012 and was part of the team that relaunched Glenrothes after the brand was acquired by Edrington in 2017.
He now looks after Macallan's most expensive whiskys as global prestige marketing director.
"The Macallan has access to big media spends and we have big tools to engage with consumers," he said.
"With Glenrothes, a smaller brand, we needed to have to have a more entrepreneurial mindset to make an impact.
"It required to be repositioned as a premium brand so we held small tastings with influential people – journalists and bloggers – to prove the quality of the product.
"The demand for Glenrothes is now more than we have available to sell – a fantastic problem to have.
"We have learned that going fully digital with advertising is a mistake because you have to offer a lens of reality to a brand. If it's too digital nobody can taste and experience it.
"A combination of analogue and digital feels like the right thing to do – we had to do a lot of research to get to this point."
The Courier Business Conference, held in association with MHA Henderson Loggie, will take place at the Space on Dundee and Angus College's Kingsway Campus on Tuesday.
With a theme of 'inspiring success', the conference will feature a talk from motivation speaker Nigel Risner, a session on digital transformation from Dundee-based tech entrepreneur Chris van der Kuyl and an overview of the business landscape from Scottish Enterprise chief executive Steve Dunlop.
Several local firms with a growth mindset will also be highlighted.
Tickets are available from thecourierbusinessconference.com