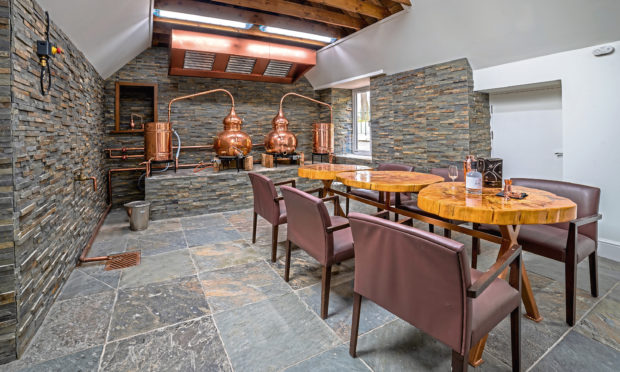 A new distillery set to open in Perthshire will offer a "complete gin experience" for visitors.
Gatehouse Gin, based at Duchally Country Estate is the brainchild of Tony Reeman-Clark, who also founded Strathearn Distillery.
Set up in the gatehouse of the estate, which is two miles from Gleneagles, the still will produce just 50 litres at a time.
Visitors can sample the gins on offer, as well as designing their own recipe, with guidance from the team.
The gatehouse has been fitted out with a sitting-room style venue and outdoor area for guests, who can sample the gins on offer and even design their own recipe, with guidance from the team.
Mr Reeman-Clark, whose background is in IT engineering, said: "We have a huge amount of flexibility with what we do.
"For example, if there is a wedding taking place at the estate, then the bride and groom can have their own bespoke gin for the event, but this is a service open to anyone.
"The recipe department is crucial for this, because you never get what you think you will from a recipe, so we are here to help."
The gin is described as delivering a "sweet and refreshing hit to the palette" and takes its inspiration form botanicals found on the estate.
To keep sourcing local, a small botanical garden has been planted at Duchally, with plans for more botanicals, a plum and apple orchard also in the pipleline.
Mr Reeman-Clark acknowledged that the gin market was becoming crowded and that there "would be casualties" in the industry.
He said: "The current situation seems similar to the real ale revolution of around 30 years ago, and people started to tweak what they did to offer something different.
"We can see that happening with gin, but there is still room in the market for good quality gin and although the market has grown immensely, I think there is at least another five years to go for the gin sector.
"For us, we will keep offering different, quality products – we have a great story, and people can enjoy a whole day exploring gin and stay on the estate.
"We are also in the unusual position that we are licensed to distil all kinds alcohol including rum and tequila."
jimillar@thecourier.co.uk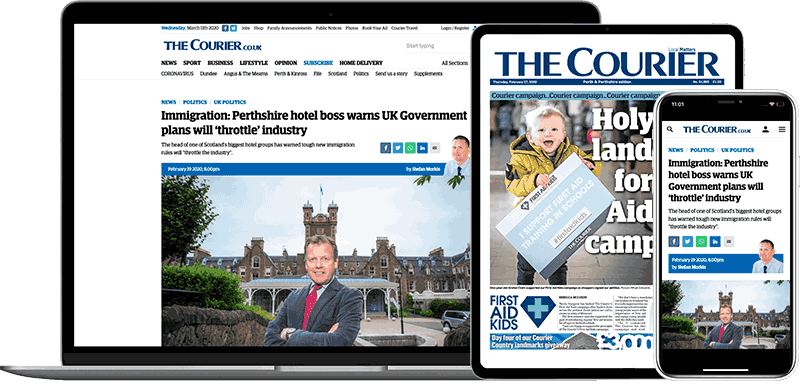 Help support quality local journalism … become a digital subscriber to The Courier
For as little as £5.99 a month you can access all of our content, including Premium articles.
Subscribe