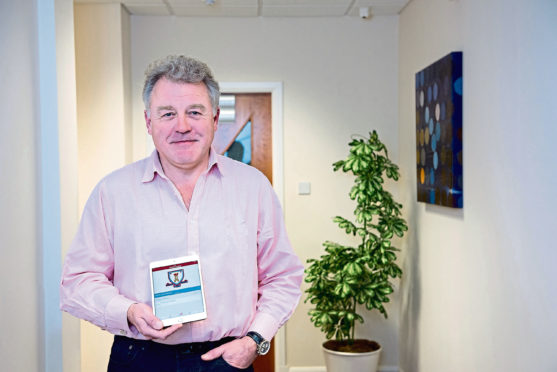 An app developed by a Perth firm at a cost of £1 million has been downloaded more than 200,000 times.
Apps Central is used in more than 600 schools – including 60% of schools in Dundee.
It provides news feed for individual schools, shares information on school events and communicates information like timetable changes or late buses.
The edtech company has just signed a milestone agreement with East Ayrshire Council, its first UK local authority partner.
The deal will see the firm provide 65 tailored smartphone and smartpad apps for use in all the local authority's primary, secondary and nursery schools.
Founder Mick Empson said: "It is a great boost to the company to have secured this agreement and an endorsement of the excellent relationship that we already have with many individual schools across Ayrshire.
"Success in a rigorous procurement process and the ability to enter a formal partnership with a progressive local authority bodes well for future similar deals across the UK.
"Apps Central is growing even faster than projected. We are confident of doubling our turnover this year."
The software platform will also send messages out to all people who have downloaded or selected groups, take live feeds from the school calendar website, and access all contact details, lunch menus and school brochures.
Apps Central also provides training to teachers and school administrators with more than 4,000 people now trained in how to operate the software. It also provides a customer support service.
Mr Empson said: "Our focus now is on ensuring that we provide the authority and its school communities a premium service as word-of-mouth recommendation is key to continued success.
"We hope that this wider partnership will allow us to demonstrate the benefits of efficient communications, increased parental involvement, and strengthening of school communities."
Apps Central, which was established in 2014, expects to have formed partnerships with 850 schools across the UK by end of this year.
The company's products, priced between £300 and £500 per school or nursery, have been developed in partnership with Stirling digital firm Vidatec.
rmclaren@thecourier.co.uk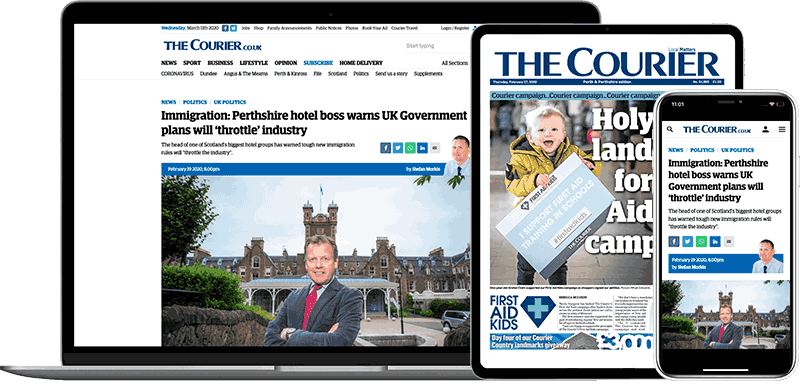 Help support quality local journalism … become a digital subscriber to The Courier
For as little as £5.99 a month you can access all of our content, including Premium articles.
Subscribe