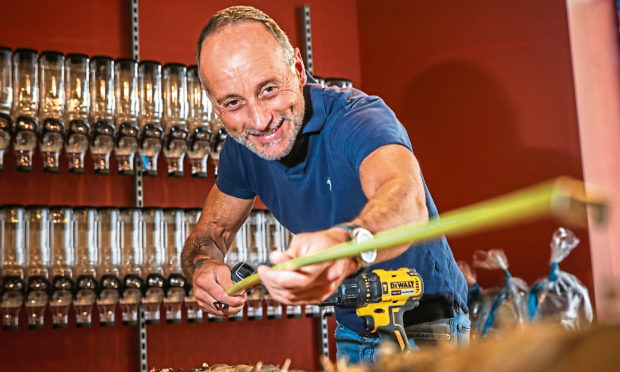 A Dundee business has rebranded and quadrupled the size of its premises after a "substantial" investment.
Ian Alexander has closed Heart Space Whole Foods in Exchange Street to launch the Birchwood Emporium and Café in Commercial Street.
Occupying the site which previously housed the Butterfly Cafe, which closed earlier this year, Mr Anderson hopes the V&A will bolster his new business.
Birchwood, which opens today, will feature packaging-free shopping options and will not sell processed food or ready-meals.
Instead, customers will be able to by local, in-season and healthy produce as part of a zero-waste shopping experience.
Mr Alexander said: "We have had a lot of interest in the project, because people are becoming more involved in fresh, locally produced food.
"I think people know that we have to change our habits and change our shopping style, and of course some people won't, but an awful lot of people will.
"We all need to do our bit and I want Birchwood to help lead the way.
"We are installing gravity dispensers for the produce and people can bring in their own containers or we can provide brown paper bags and we will also be selling linen bags."
Mr Alexander hopes his new cafe and other locally-based independent businesses will benefit from the V&A.
He said: "Of course we are taking advantage of having the V&A on our doorstep, along with all the other investment that we have seen, but the fact is that while all of that investment and construction was taking place, it was independently-owned businesses that were keeping the city vibrant.
"I've wanted to open a café for a number of years and the aim is to create a sociable and accessible space – the shop and the café will complement each other."
Shoppers will be able to access cooking tips on the produce as well as advice on allergies.
jimillar@thecourier.co.uk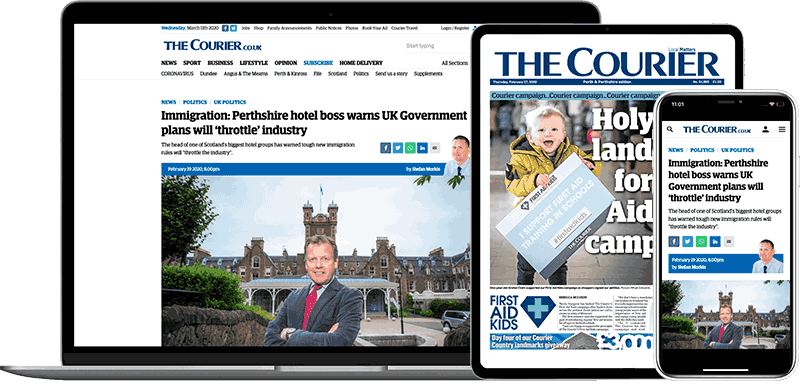 Help support quality local journalism … become a digital subscriber to The Courier
For as little as £5.99 a month you can access all of our content, including Premium articles.
Subscribe