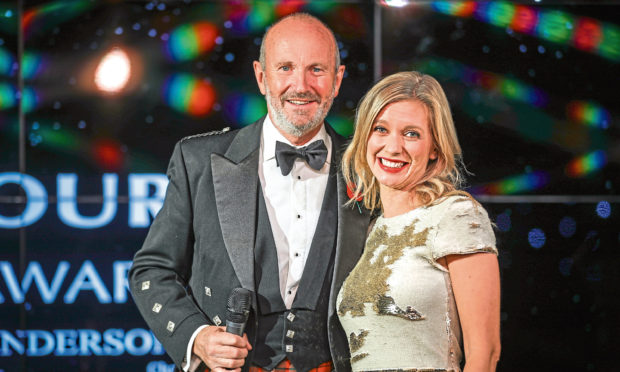 Imagine more than 700 people bursting into applause as your company's name is read out as the winner of a Courier Business Award.
That's what awaits the best and brightest firms across Perth, Fife, Angus and Dundee at this year's black tie awards ceremony in October.
The Courier Business Awards, held in association with MHA Henderson Loggie, is now in its seventh year and the event has grown greatly in stature and popularity.
Last year's ceremony, hosted by Countdown star Rachel Riley and Scots comedian Fred MacAulay, attracted a record number of guests to Apex City Quay Hotel in Dundee.
Winning a Courier Business Award is not only a boost for staff, but can raise the profile of a company and help it attract new business and the best employees.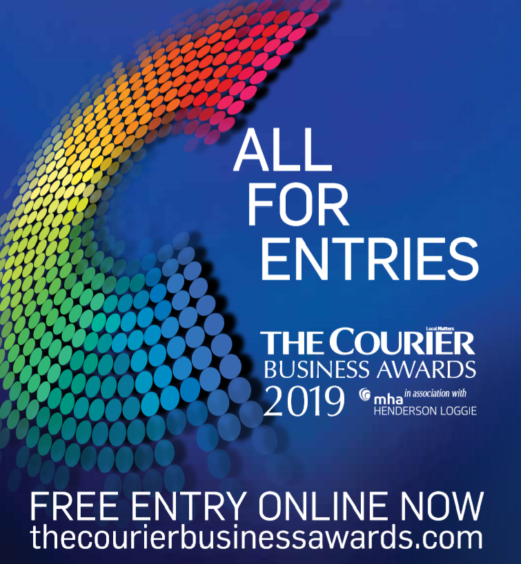 But you have to be in it to win it and the deadline for this year's awards is this Sunday.
Reflecting on winning last year's tourism and hospitality category, Anne Kinnes, chief executive of The Black Watch Castle and Museum, said: "It was so exciting. I couldn't wait to tell the staff. It was recognition that we had moved on as a business in the past year."
Ian McCormack, managing director at Perthshire Caravans, who won two awards last year, added: "It's a huge accolade and we are very proud of what we've achieved.
"When we entered the Courier Business Awards we never thought we would win, but hearing your name called out is the best feeling in the world."
Any company that has a significant presence in Courier Country can take part. It is a simple process to enter and forms can be downloaded from thecourierbusinessawards.com
rmclaren@thecourier.co.uk