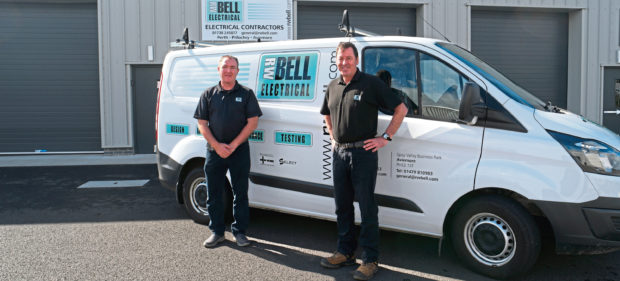 A long established highland Perthshire family firm is cementing its presence in the area by opening a new branch in Perth.
RW Bell Electrical, which currently has units in Pitlochry and Aviemore will begin trading from its new facility in Ruthfield Avenue on Monday.
Stephen Carruthers, managing director at the firm said that taking on new premises was not an expansion of the business, but was aimed at increasing the company's footprint where many customers lived in rural areas.
He said: "We already have a good customer base in Perth, and this means that we will be able to provide a faster service, but we also want to increase the amount of work we do in the area."
The firm previously opened a facility in Aviemore, which had a staff of one, but now employs five.
Mr Carruthers said: "We hope to replicate the success of our Aviemore operation, but in reality it was a standing start there, while we already have an established client base around Perth.
The firm currently employs a team of 55, including 15 apprentices.
Bringing on new apprentices is crucial to the company, however the policy has its drawbacks.
Mr Carruthers said: "We take pride in the number of people that have undertaken their apprenticeships with us, but sometimes we are effectively training up our own competition.
"When a staff member leaves and sets up on their own, there is market share to be had, but for us, being a bigger company means we have the resources to respond faster to customers."
jimillar@thecourier.co.uk