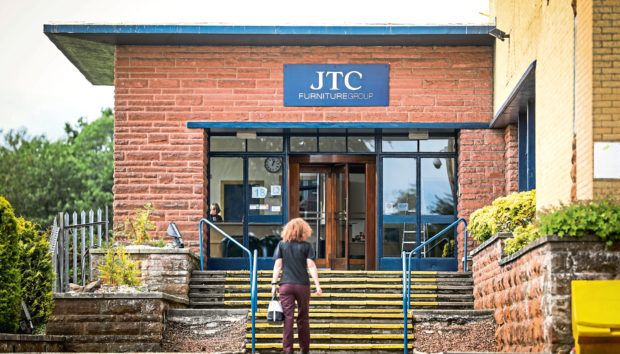 A UK-wide joinery group based in Dundee has welcomed an increase in profits as it seeks to "organically grow" the firm in the future.
JTC Furniture Group, based at Camperdown Works in the city, saw an increase in turnover from £20.25 million in 2017, to £24.98m in 2018, which saw a pre-tax profit at the firm of more than £463,000.
The firm supplies kitchens, bedrooms bathrooms and also specialises in social housing and the growing student accommodation sector, as well as education and healthcare facilities.
An increase in turnover from large scale supply and install projects which required significant working capital funding, together with movement of funds to the parent company for debt reduction saw a drop in liquid funds of £847,000 to stand £267,000 at the year end.
Finance director Anthony Bell at the firm said: "Although we are based in Dundee, we work across the UK.
"We had a decent year, and we are looking to continue organically growing the business.
"The purpose-built student accommodation sector is one that continues to grow, but the budget for social housing construction is subject to fluctuation.
"Any social housing budget can be subject to change, and different demands on housing budgets can emerge very quickly which can divert funds away from actual construction.
The workforce at the firm currently sits at around 300, and has increased over the past year.
Turnover at the firm has increased by 23.5% compared to the previous year, although there was a decrease in gross profit percentage to 29.2% compared to 31.7% in 2017.
Established in 1986, JTC has now has two facilities in the city, Camperdown Works, a 154,000 square feet unit used for manufacturing, warehouse and office space, and the Manhattan Works, a 71,000 square feet facility where the bespoke manufacture of worktops, bathroom panelling and furniture takes place, and a satellite facility in Wakefield.
The company also operates its own delivery fleet, supplemented by three external hauliers.
jimillar@thecourier.co.uk