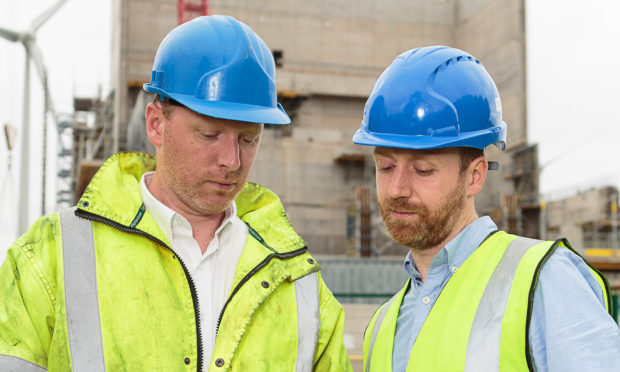 A Dundee firm has signed a six-figure deal to install a purpose built lift at the city's new £100 million waste-to-energy plant at Baldovie.
Caltech Lifts has begun work on the project after striking a six-figure deal with main contractor Standardkessel Baumgarte (SBG).
It is believed the lift will have the largest travel and load capacity combination ever installed in North-East Scotland – lifting three tonnes to just over 30 metres above ground.
It is due to start operating in November.
Caltech Lifts managing director Andrew Renwick said the lift was the most expensive installed in the company's history.
He said: "We're naturally delighted to have won this work on this important facility for Dundee and Angus and hope it will enable us to be involved in similar projects across the UK.
"Financially, this contract is a significant win for our business and will help us achieve our targets for this year as well as continue the sustainable growth we've enjoyed over recent years."
Caltech was founded in 1978 by engineer Howard Renwick and now run by his sons Andrew and Fraser.
It is one of the UK's leading suppliers and maintainers of lifting equipment, including passenger lifts, goods lifts, disabled access lifts and stairlifts to the public and private sectors.
The firm maintains more than 1,000 lifts across the UK.
The new waste to energy facility, owned and operated by German energy company MVV, will turn 110,000 tonnes of unrecyclable waste from Dundee and Angus into electricity from next year.
The lift installed by Caltech will carry both passengers and goods. It will take people to and from an admin block on one side while moving goods on the other side to the industrial levels of the plant.
rmclaren@thecourier.co.uk