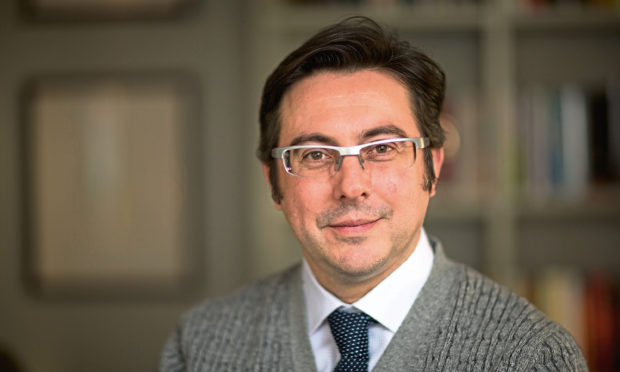 Dundee-based life sciences company Exscientia racked up a multi-million pound loss last year as it invested heavily in research and development.
The Dundee University spin out company uses artificial intelligence and machine learning to identify promising compounds for drugs.
It has signed several major drug partnerships with pharma companies worldwide which it believes will be worth more than $1 billion in development milestones and royalties.
Newly filed accounts for the 17 months ending on December 31 2018 show Exscientia brought in revenues of £1.5 million.
Research, development and administrative expenses totalled £9.7m during the financial period, leading to a pre-tax loss of £8.1m. A tax credit of £1.2m, brought the after tax loss to £6.9m.
Last year the company acquired Oxford-based life sciences firm Kenetic Discovery Limited and established subsidiary companies in the United States and Japan.
At the end of the year Exsceientia, which also has an office in Oxford, raised $26m in a Series B funding round.
In his strategic report, chief executive and majority shareholder Andrew Hopkins said: "On 15 November 2018, Exscientia completed the acquisition of Kinetic Discovery Limited, a private UK company with unique protein engineering and biology expertise.
"The addition of Kinetic's expertise and wet-lab facilities enables Exscientia to create a 'full stack' AI-driven drug discovery company, scaling its capabilities to deliver on a growing proprietary portfolio and deliver on new and existing partnerships."
The value of the Kinetic Discovery Limited acquisition was put at £2.8m in the accounts and paid in shares.
Cash at bank and in hand at the end of last year was £26.3m.
In March Exscientia signed a deal with Celgene which included a $25m upfront payment.
The firm has also signed partnerships with GlaxoSmithKline, Shanghai biotech company GT Apeiron and US firm Rallybio this year.
Georgy Egorov, Exscientia's chief financial officer, said the firm's sales would grow strongly this year.
He said: "We have had a phenomenal uptick of new projects and delivered strong operational results to our partners since the beginning of 2019.
"We thus are confident that Exscientia's 2019 revenue will be multiple times higher than the revenue in the previous financial year."
rmclaren@thecourier.co.uk