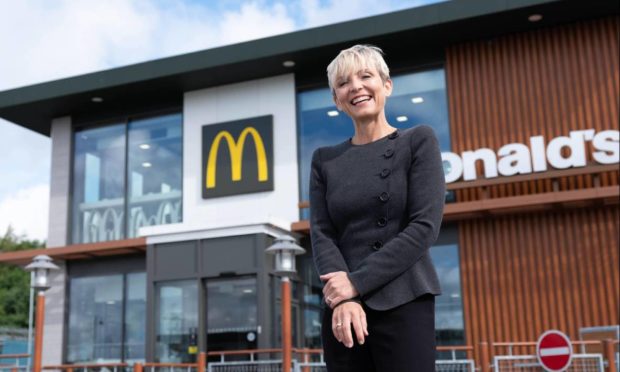 The only direction for Scottish franchising to go is up. Amanda Peters of What Franchise Magazine finds out why
If the NatWest & BFA 2018 Franchise Report revealed anything, it is that franchising is big business in the UK. However, Scotland does trail behind certain urban areas south of the border.
"Of the £17 billion franchising brings to the UK economy, Scotland only produces £800 million," says Andy McCarroll, head of marketing at Platinum Wave Franchising, an international consultancy firm based in Scotland.
This is because the country is home to only 5% of franchised outlets. McCarroll explains that this is due to the fact that franchising thrives in more densely populated areas and Scotland simply doesn't have the numbers.
He continues: "Glasgow and Edinburgh rank in the UK's top 10 cities for population, but the next placed is Aberdeen, which is about 40th.
"While Scotland isn't going to magically create any more cities, urban populations will increase, the economy will grow stronger and therefore franchising in Scotland really only has one way to go – and that's up."
Different avenue
The British Franchise Association (BFA) predicts that the Scottish market will be worth £1 billion by 2021.
"Despite the slight decrease in annual turnover within the Scottish franchise market, I see this only as an opportunity to tap into the potential that Scotland has for franchising," says Pip Wilkins, CEO of the BFA.
Wilkins points at another avenue for Scotland to increase its franchising footprint.
She says: "The franchising industry has evolved massively over the years, producing systems that are able to suit prospective business owners who do not live in urban areas.
"Examples of this would be that four in 10 franchise systems can now be operated from home — this is due to an influx of digital systems, and the rapidly growing area of personal services which has more than doubled in the past 10 years."
Great growth
Personal services, hotel and catering have seen the largest growth, with McCarroll pointing to Scotland-headquartered German Doner Kebab (GDK) as a good example.
"We're set to open three more stores during 2019, including Glasgow, Edinburgh and Aberdeen," says the CEO of GDK, Imran Sayeed.
"The expansion will see a total investment of over £2 million in Scotland alone and will create 150 jobs in the region. Beyond 2019, we have plans to open approximately 15 more stores in Scotland."
Women in the business
Scotland, much like the rest of the UK, is seeing a massive uptake in women getting into franchising. "There's been a 20% increase of women coming into the industry across the UK, and I imagine that is true also of Scotland," says Suzie McCafferty, CEO of Platinum Wave Franchising.
"There is an entrepreneurial women-based community here. I was speaking at the Business Women Scotland event in Aberdeen a couple of weeks ago and it was full of women looking to expand into franchising and that was just in Aberdeen.
"There were women not just looking at franchising their business but also seeking to buy a franchise."
Nothing exemplifies this more than Kate Walker, who, with her husband, owns seven busy McDonald's restaurants in Scotland which employ nearly 700 people.
She says: "Franchising is a great route to setting up your own business, especially for women as there's a lot of expertise you can tap into without taking on all the stress that comes with starting your own business."
A former marketing executive, Walker also plays a key role in McDonald's marketing and promotions team in the UK, as president of the marketing cooperative. However, she does want even more women to get involved, saying that this is an area she is looking to champion within the business.
Government involvement 
The Scottish Parliament has shown some interest in the franchise sector, but McCafferty wants more.
"I would like to see the government getting more on board with what is happening with franchising and the opportunities it can create for more enterprise and jobs in Scotland," she explains.
"I know that the BFA is in talks with the Parliament, which is encouraging, but I would like to see the business community, influencers, academia, and the government get more involved as the opportunities are endless."
The BFA is committed to helping the Scottish franchise industry reach the £1 billion mark by 2021.
"We are hoping to educate and inspire Scotland to make franchising their future. This will begin with the BFA's annual Scottish Franchise Week, being held this year on 11th and 12th September," says Wilkins.
Getting funded
So how easy is to get funding for your franchise venture in Scotland?
Key franchise banks lend up to 70% to franchisors and franchisees in the UK.
However, in parts of Scotland there are specific business growth loan funds that look to help businesses in certain regions.
McCafferty states: "Business gateways and local organisations also provide various forms of business growth funding support to assist high growth businesses with areas such as strategy development, internationalisation, technology, products and service development — all important elements to help a business franchise and scale.
"There is also The Prince's Trust for youngsters who want to get into business. If you are below a certain age, it will help fund part of a new business, which is really exciting for the younger generation."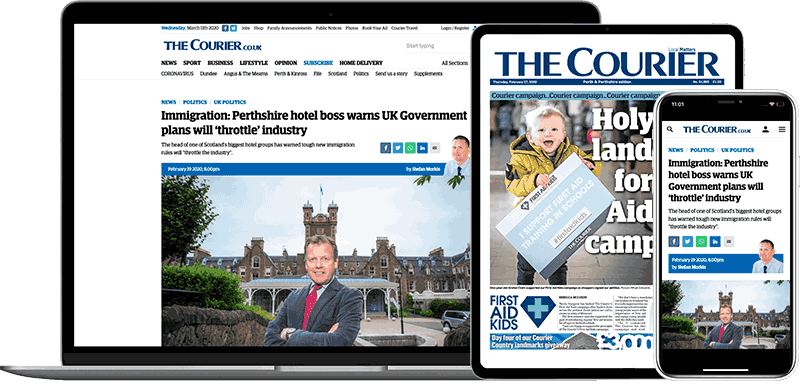 Help support quality local journalism … become a digital subscriber to The Courier
For as little as £5.99 a month you can access all of our content, including Premium articles.
Subscribe