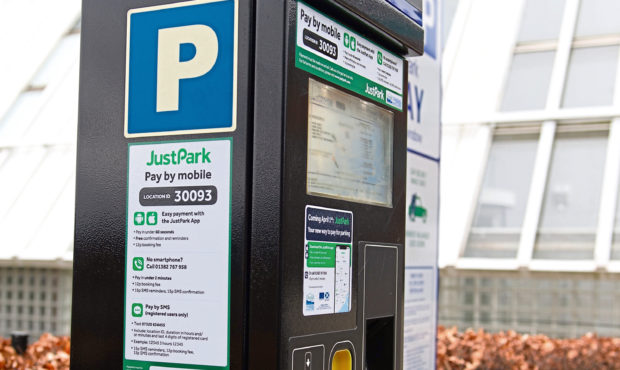 The firm behind Dundee's new parking payment system is hoping to use its experience in the city as a springboard for the rest of Scotland.
London based JustPark signed a deal with Dundee City Council which included an obligation to roll out a number of innovations, some of which have been described as "world firsts".
The app based system allows drivers to pay for parking in any on-street bay or Dundee City Council run pay and display car park using their card.
Founder and chief executive Anthony Eskinazi said the project has been a "great success" in the city.
He said: "We have had fantastic feedback from our operation in Dundee.
Our system is commercially viable even in remote towns and local authority areas.
"We have been operating for 12 years, but have only been working with the public sector for two years.
"We already have 20 local authority customers throughout the UK and are recieving enquiries from others."
Mr Eskinazi described paying for parking as a "grudge purchase" but the firm seeks to make it as positive experience as possible, with the system was available to 99.6% of drivers.
He said: "As part of the contract, we are obliged to roll out new features, which we will be doing over the coming months."
One of the innovations is predicting when a parking space becomes available.
If a user gives permission, the system will know when a driver is returning to their car and predict when the space will be free.
The firm is also eyeing a friendly enforcement service, where parking attendants will also be able to engage in dialogue with absent drivers who have overrun their time slot.
The attendant will know via the app that the driver is returning to the car and choose not to issue a ticket, but give the driver a text warning asking them not to overstay in future.
Mr Eskinazi added: "With the economic situation on our high streets, we are also looking at working with retailers, so that a driver doesn't have to rush back to their car when their time is up.
"We can do this by providing an extension if, for example, the driver is spending money in local shops."
JustPark, which employs 75 staff and has a monthly turnover of £3.5 million, says that modern parking meters "try to do too much" and frequently have complex keyboards and systems which leaves the driver "fighting to make the grudge purchase, while the app provides a superior experience."
jimillar@thecourier.co.uk