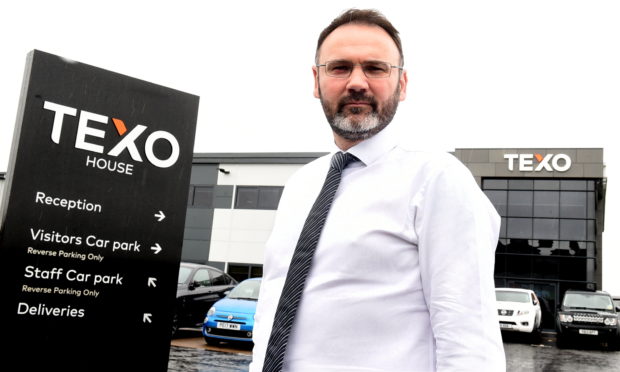 The boss at one of the North East's quickest growing start-up firms said he's on track to smash his £100 million revenue target thanks to his London based investor.
Just 12 months after the launch of Texo Group managing director Robert Dalziel said the business – which has its headquarters in Aberdeen and a large site at the Port of Dundee – had seen "stratospheric" growth across the UK and he was now eyeing up markets overseas.
Among its most important contracts is manufacturing a groundbreaking tidal turbine on behalf of Orbital Marine Power, which will create up to 100 jobs in Dundee.
But Mr Dalziel said the scale of success would not have been realised without the backing of 85-year-old Hayden Smith who turned to the oil and gas industry during a period most investors were backing out.
Mr Dalziel said he had the idea to form the buy-and-build business during a period of non-compete having sold his previous company Rigmar to a private equity firm.
He said he had previously struggled to retain ambitious talent and wanted to construct a technology based firm which would allow managing directors to have their own equity share.
And after working alongside Texo Drone boss John Wood, his investor Mr Smith said he wanted onboard.
He said: "I came across John and Texo Drone when they carried out a project on my behalf offshore on the North Cormorant. They did data capture and Lidar which is basically a 3D scan, digital twin scan of a cement room on a Taqa Asset and I was blown away by the results.
"At that point I was in the process of doing a management buy out of an existing company and I saw this group doing lots of business with Texo Drone.
"But this never materialised as we couldn't agree a price and John said you really need to speak to my uncle Hayden he's looking for further investment in this industry and further investment in oil and gas."
The deal was struck, with the proviso that Texo Drone, was one of the eight facets of the Texo Group business and Mr Dalziel set about hand picking seven other experts from across various sectors to complete his vision.
He added: "I was really lucky as I managed to cherrypick everybody I wanted to head up each division.
"They all came on board, mainly, I think, because we have like an equity scheme where the MDs all have equity in their particular business unit with Texo Group holding the majority share in all of them.
"So that's how it all came about – a centralised hub with all the spokes round about it."
business@thecourier.co.uk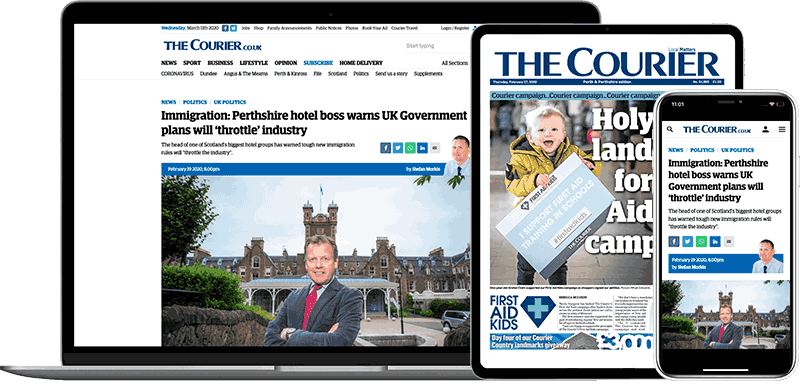 Help support quality local journalism … become a digital subscriber to The Courier
For as little as £5.99 a month you can access all of our content, including Premium articles.
Subscribe