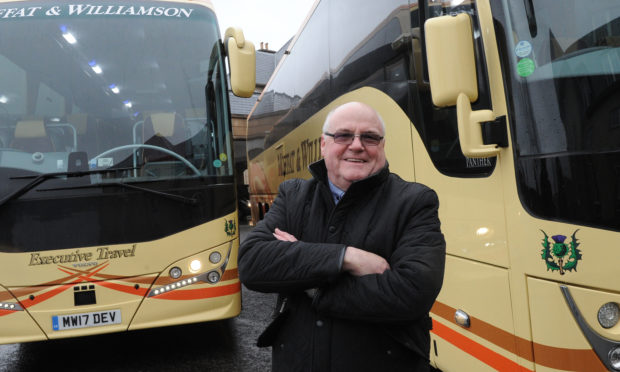 A Fife bus firm says it is "business as usual" as the firm slid into the red despite an increase in turnover.
The latest accounts for Newport on Tay-based Moffat & Williamson show turnover increased to £5.2 million for the year ending November 30 2018, from £4.8m in 2017.
However, the increase failed to stave-off a pre-tax loss of £176,070 – a fall from a 2017 pre-tax profit of £193,822.
Director George Devine said the accounts do "not paint the full picture" and pointed to substantial investment in the firm, including £340,000 in vehicle outlay and the cost of training 22 new drivers in response to recent contract wins.
Mr Devine said: "In reality, it has been a good year. A number of the new drivers we recruited did not have the appropriate licence, but we hire people on the basis of ability and we have trained some great new staff.
"We have also secured a number of new contracts, but these did not start until August 2018, so the increase in income from these will not be seen in the accounts until the next financial year.
"The figures from December to May are very encouraging and show that we are back on track."
The core business for the firm, which currently has 125 staff and 80 vehicles, remains school contract work.
In addition, it also works in the holiday market sector, service work for local authority bus routes and hire coaches for customers including schools and the MOD.
Mr Devine, who took over the firm in 2012, said that the investment in the firm was "paying off" and the business had diversified its business offering to avoid "having all our eggs in one basket."
He said: "Our investment was achieved by borrowing, and the fact is that no-one is going to lend unless it is a sound proposition. It is a vote of confidence in us and not only has it been a good year, we are very optimistic indeed for the next three to four years.
"For example, there will be a requirement for vehicles to be wheelchair accessible and we are well ahead of the game, rather than waiting until the last minute."
Uncertainty over Brexit remains a cause for concern for the company.
Mr Devine said it was not yet known whether drivers would require international licenses to drive in Europe after Brexit and customers in the holiday market remained "apprehensive" about booking holidays in Europe until the situation became clear.
jimillar@thecourier.co.uk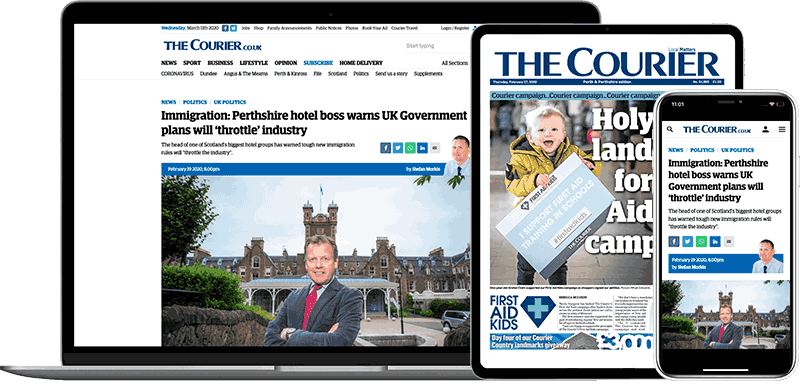 Help support quality local journalism … become a digital subscriber to The Courier
For as little as £5.99 a month you can access all of our content, including Premium articles.
Subscribe