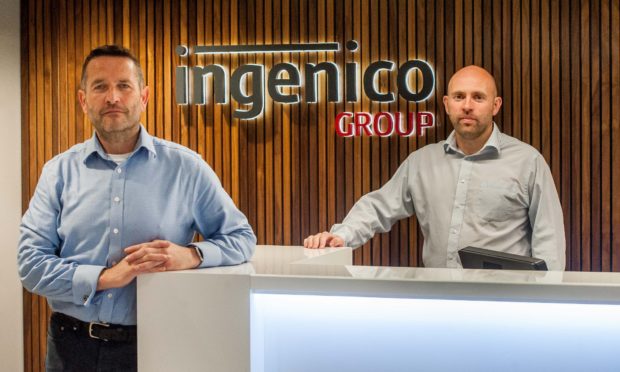 An event next week is set to cement Fife's growing reputation as the centre of fintech in Scotland.
The Fintech Festival, which has attracted a number of industry leaders as keynote speakers, will address a range of topics and include an employment fair.
Organisers say the sell-out seminar is a "significant date in the fintech diary" and will also showcase Fife as a place to live and work.
The event follows on from the foundation of a fintech skills academy in the kingdom last year.
One of the firms taking part is Dalgety Bay-based Ingenico, which specialises in seamless payment solutions.
Simon Fairbairn, director of solution development at Ingenico, will talk about the company's ongoing transformation.
Other speakers include Jim Tomaney, chief operating officer of Dunfermline-based Renovite Technologies, and Greg Watson, chief technology officer at Sainsbury's Bank.
Matt Kennedy, from Ingenico, who heads up the Fife Fintech Consortium, said: "The Fintech Festival promises to be the biggest such event held within Fife to date.
"Fife Fintech Consortium has been an excellent way for companies involved to network in order to collaborate on things such as expanding the talent pool in Fife, mitigating skills gaps and sharing latest industry news.
"The Consortium is actively looking to grow with both fintech and tech companies who would like to be involved in future networking events and I would be delighted to talk further with those interested."
Academics Devraj Basu and Professor George Wright from Strathclyde University will discuss the use of scenario generation and analysis to identify emerging trends in payments as career opportunities.
Stephen Ingledew, chief executive of Fintech Scotland will be part of a panel discussion.
The event takes place on Tuesday from noon to 4pm at the DoubleTree by Hilton Edinburgh in North Queensferry.
The financial sector in Fife currently supports more than 7,000 jobs and accounts for almost 6% of the region's total annual economic output.
The Fife Fintech Consortium is a group of financial technology companies with a set of key aims including information sharing and influencing education providers to mitigate skill gap.
The group also seeks to encourage innovative collaborative solutions across the consortium – supporting start-ups and encouraging the growth of existing companies.
jimillar@thecourier.co.uk